Though I am a dog person, I admit that kittens are some of the cutest little things in the world. And watching them try to get used to bottle feeding has to be one of the most adorable activities I've seen in a long time.
The following video features a set of tiny kitten triplets happily attached to their bottles, trying to fill their stomach. Rocky, Sweet Pea, and Johnny have already begun eating with the older cats, but these tiny babies are still very enthusiastic about their bottle time.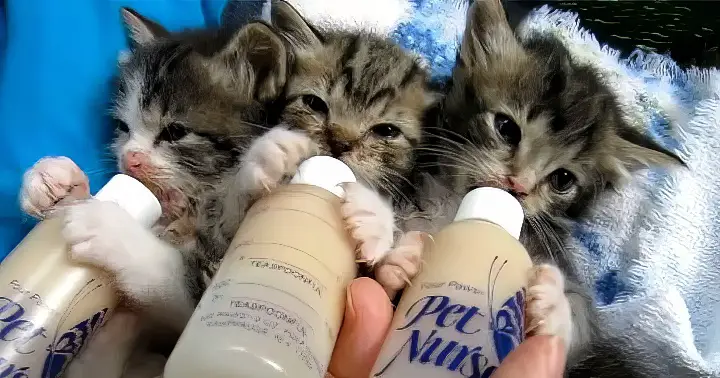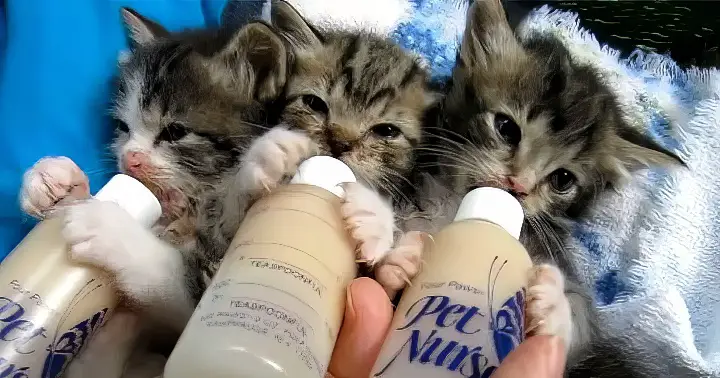 You're going to melt when you see how their tiny little paws hold onto the relatively larger bottles. At one point in the video, one of the kittens starts losing his grip on the bottle. So when their mommy tries to adjust it, he looks at her as if to say "Give that back to me"! These three little felines together are too much for me to handle! Cuteness overload for sure!
Watch the full heart-melting clip below and please leave us a Facebook comment to let us know what you thought!
Don't forget to SHARE this adorable video with your friends and families!