Children's recitals are so much fun! It's adorable to see children singing, dancing, and acting for their parents. They might not be perfect in the craft, but we can see the effort that kids put while performing. And that is what is most important.
The kids of Saint Elizabeth Child Care Facility in Jersey City help a Christmas recital for their parents. Twenty kids line up on stage, wearing matching green outfits. The music hasn't started yet. But they all can't wait to show their talents to the audience.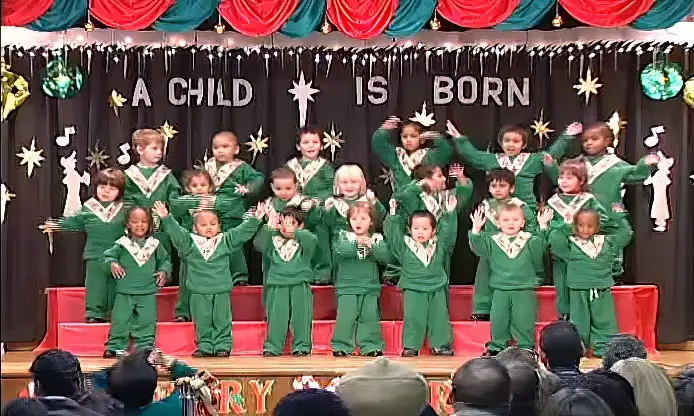 "Rocking Around The Christmas Tree" starts, and they all start dancing to it. It's so adorable to see a bunch of toddlers shaking to the fun, festive jingle! They even hold hands and show their holiday spirit of friendship and love.
Furthermore, the audience cheers and applaud for the cute performance. Watch the lively performance down below and please leave a Facebook comment telling us how you liked it:
And please don't forget to SHARE it with your family and friends!