We've seen a lot of dance acts on the America's Got Talent franchise but here's one that will might have you turning your head in fear for the dancers!
West African dance group Amoukanama said they came to the U.S. to compete in this contest because life was difficult in their home country. "It is very, very difficult to live and very, very difficult to have something to eat." They hope to do well enough to help out their families, "so they can have good life."
"If you win, what is the dream?" Simon asks. They say if they win, their dream is to build a dance  school in their hometown because, "we don't have space to train."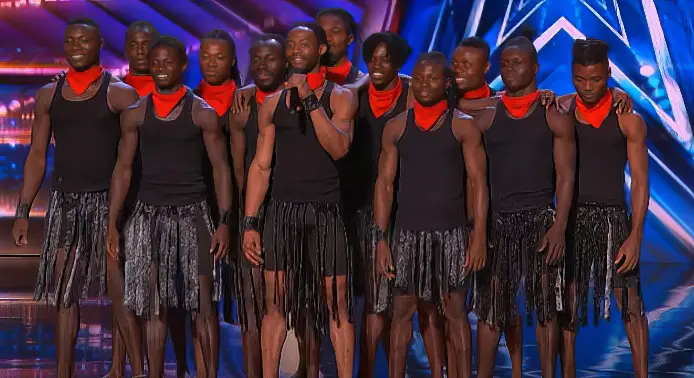 No one was sure what to expect but when they start dancing, it's amazing. Flips, rolls, handsprings–it's a symphony of coordinated movement all around the stage. Men jumping through hoops while others do acrobatic above and below them.
And when they form the human towers, you have to see it to believe it!
Watch the full performance below and leave us a Facebook comment to let us know how you liked Amoukanama!
Please SHARE with your friends and family!