Talent shows are everywhere these days, whether for kids, adults, or people of any ages. It can be of anything, from singing and dancing to showing off the most bizarre talent one has. The most exciting thing about the shows is seeing people getting closer to fulfilling their dreams.
Chasing the same dream 7-year-old Shaney-Lee auditioned for The Voice Kids UK. And the minute he got on stage, the entire audience goes 'Awwww,' for how adorable he was. But the real surprise is when he starts to sing.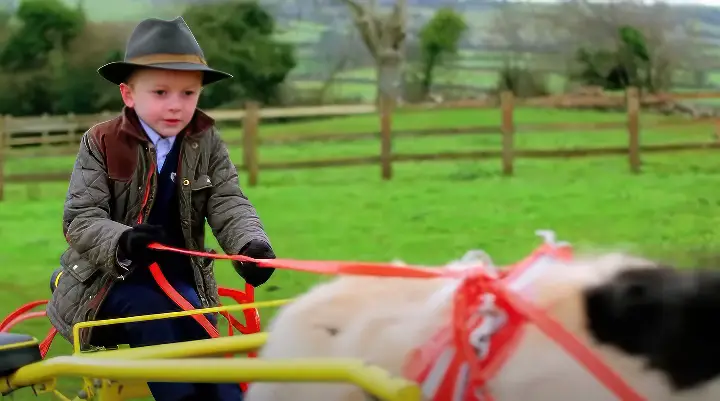 Shaney-Lee sang "Take Me Home, Country Roads" by John Denver, indeed a difficult choice for a 7-year old. But the maturity in his voice and a distinct country twang was a whiff of fresh air for everyone, including the judges. Since The Voice is known for its blind auditions, the judges will.i.am., Pixie Lott and Danny Jones, were only able to hear Shaney sing.
Pixie Lott loved his performance more than the other two. Thus, she decides to turn around and welcome him in her team. But one thing that's more surprising than Shaney's voice was how he looks. The kid told the judges that he was very fond of country music and that he rode a horse to come to the audition.
WATCH as the adorable Shaney-Lee rides a horse to the audition and performs for the judges–and please leave us a Facebook comment to let us know what you thought!
Don't forget to hit the SHARE BUTTON to share this video on Facebook with your friends and family.