Creativity and innovative ideas are a blessing. There are a few people who are so creative that they also make an impact.
Aubrey Headon is one such person. While many girls her age would go for a dress that is quite glamorous and stylish on their prom night, Aubrey chose something else: honoring fallen military men who sacrificed all to preserve America's freedom.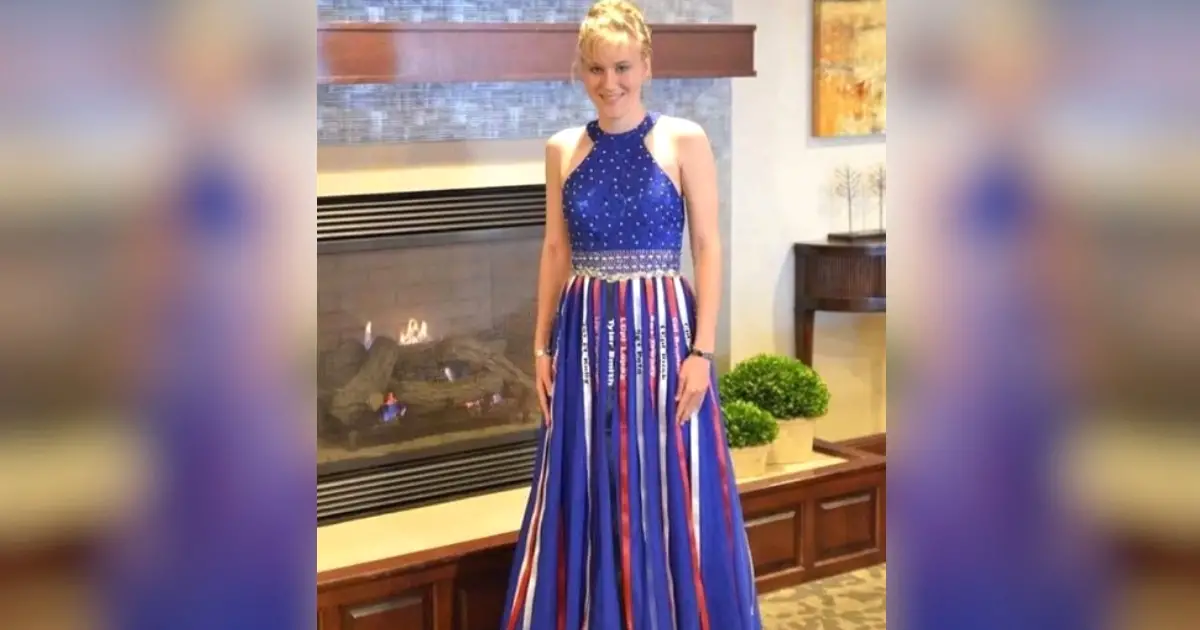 It took Aubrey some years to design this dress and when she was finally done with it, she blew everyone's mind. Although people would not necessarily find this dress aesthetically pleasing, her dress has a deeper meaning to it. Aubrey pays a tribute to over 2 dozen fallen Marines through her dress.
This will make your heart melt. Watch the full video below and please leave us a Facebook comment to let us know what you thought!
Don't forget to hit the SHARE BUTTON to share this video on Facebook with your friends and family.