Christmas is that time of the year when all the family members come together and celebrate. For adults, it is about feasting spending quality time with their families. And for children, it is about getting the presents they've wanted for so long.
Santa is one busy man at Christmas. And what all the children have to do is be on his good list to get what they wish for. While most children want their favorite toys or the latest gadgets on Christmas, this 2-year-old had something else in mind. She wanted to ask Santa to bring her father back home.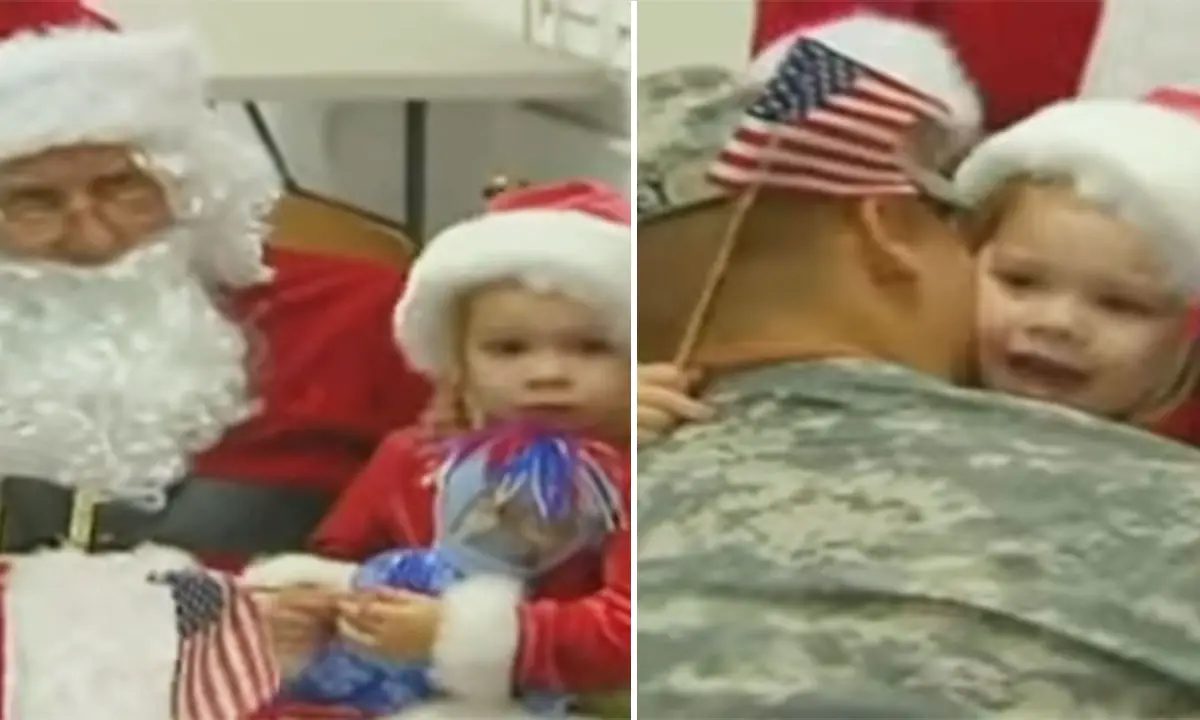 2-year-old Kensley Penney's father is a soldier deployed in Afghanistan. He has been away from his family for nine months. And all his daughter wants for Christmas are two things; a truck and her father.
When it's her turn to ask Santa for a Christmas present, she sings an adorable song. And asks Santa to bring her father home. And a minute later, her dad is right in front of her.
WATCH the adorable father-daughter reunion below.
COMMENT and SHARE to pay your respect to those away from their families protecting the country.