Snowflakes are one of the most delicate and beautiful delights to see during winters. The snowflakes always look pretty when it is falling.
However, not many people have witnessed the true beauty of snowflakes. Some may think that they are mere balls of ice but this photographer proves it wrong. Russian photographer Alexey Kljatov takes macro photographs of snowflakes from his Canon Powershot A650 camera. It is nothing like it looks from afar.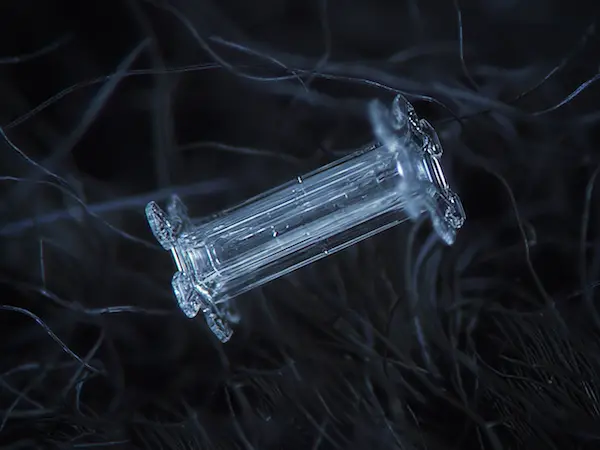 These close-up shots are by far the most enthralling things you will ever have seen.
Moreover, every snowflake has a different shape and size. Some look like pretty cylindrical shapes while others look like sugar candies.
All the shapes could even pass as an exquisite diamond jewel. Alexey has truly blessed our eyes with his photographs.
You really need to check out his amazing works through Flickr and Facebook. Here is another exquisite close-up photograph of a snowflake!
Please SHARE with your friends and family!