Toddlers are unpredictable. You never know what they're up to until they actually do something, and sometimes what they do is not what you're expecting. And it seems like they choose the most inopportune moment to do something unfortunate.
And, if you've ever been to a dance school recital, you know it's the perfect environment for kids to exhibit a little drama. The pressure of performance, plus the long and tiring day, combine for multiple meltdowns and fails. Which is what we see in this hilarious clip. These four girls are lined up for an end-of-year dance recital–they're supposed to show off what they've learned, to the delight of the audience. Unfortunately, that didn't happen.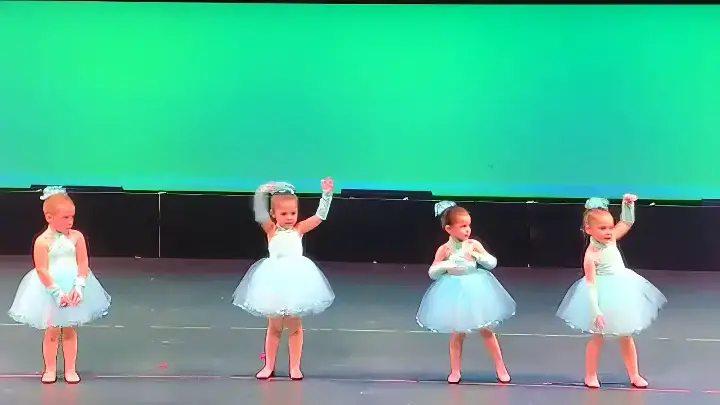 This viral video took the internet by storm when a little girl made a dance recital fail in an epic way. This little one did not seem to enjoy the performance at all. While the three other children seemed to be loving the dance recital, one of the four seemed bored.
This 3-year-old made the audience burst into laughter. The other girls kept dancing till the end but the hilarious kid looks upset. She clearly had something that made her not want to dance. As I said, no one could've predicted what she would do once she got up on the stage! Watch the full video below and please leave us a Facebook comment to let us know what you thought!
Don't forget to hit the SHARE BUTTON to share this video on Facebook with your friends and family.