Robbers are pretty ruthless. They don't only hurt you but they also steal your possessions with no regard to anything. However, if you have a brave 9-year-old superhero-like Journee Nelson, you might actually be saved from a robber.
Journee was in the supermarket parking lot with her 29-year-old mom Danielle Mobley last November when they got attacked. Demetrius Jackson came unexpectedly and groped the mom to the ground. But he didn't bargain for this mother and daughter duo, who had no intention of just giving up: Journee bravely punched Jackson right in the face.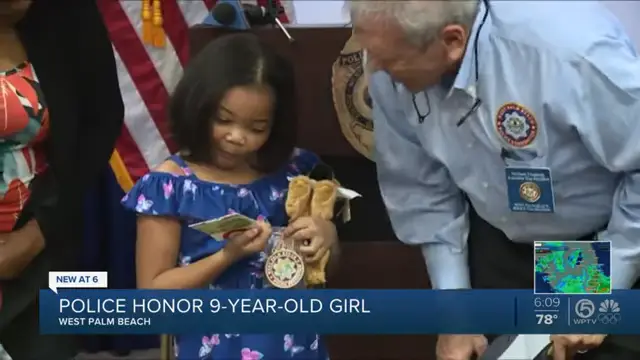 The robber was so threatened by her that he ran away. Jackson may pass as a cowardly yet harmful man, but Journee is exceptionally brave for her age. Her mom is very proud of her daughter's smart and brilliant actions. Likewise, West Palm Beach Police Chief Frank Adderley held a press conference to honor the brave girl.
Her action is surely an act to marvel for everyone. Watch the full video below and please leave us a Facebook comment to let us know what you thought!
Don't forget to hit the SHARE BUTTON to share this video on Facebook with your friends and family.