Here's an a capella group whose back story is almost as good as their voices. It's clever, creative and surprising.
Maytree is an a capella group from South Korea that has a great story. The group's founder said he actually formed another a capella group in the past, but they kicked him out, "for being a bad singer."
The judges are flabbergasted: you're back trying again after getting kicked out of a group for being a bad singer? The founder has the perfect answer: "We are here. This completes my revenge." The audience loved it and so did Simon Cowell: "This is brilliant. I love this story!"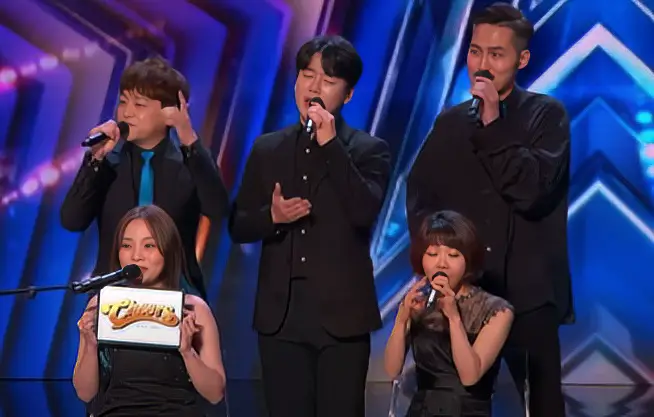 Adding to the uniqueness of this story is the group's act: a capella singing of old TV theme songs. It sounds strange, but it works! "Brilliant. We really, really weren't expecting that," Simon said.
"We love being surprised," Simon continued. "People are going to remember this. You've done something very clever."
This is amazing. Watch the full video below!
Please SHARE with your friends and family!