"Jar of Hearts" is a powerful song that struck a chord with listeners worldwide upon its release in 2010. Written and performed by American singer-songwriter Christina Perri, the song tells the story of a woman who has been hurt in a past relationship and is struggling to move on. It was Perri's breakout hit and earned her a nomination for Best Female Pop Vocal Performance at the 2011 Grammy Awards.
And while it's a fantastic song, you might not think it would be the first choice for 12-year-old Kiara on The Voice Kids (Germany). It's complicated, starts slow and it's hard to sing. But that didn't stop Kiara.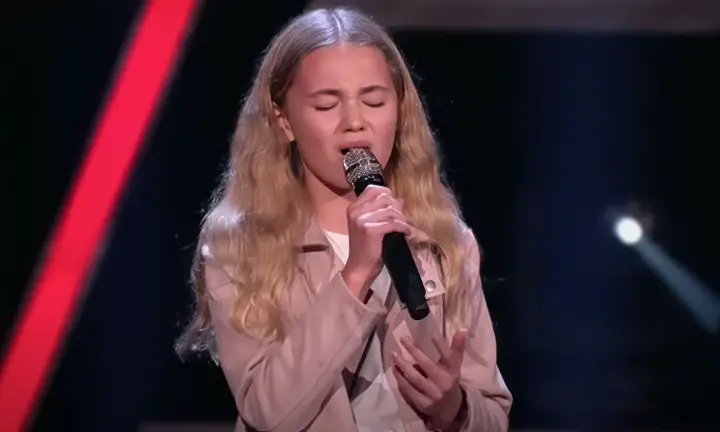 And wow, did she knock it out of the park. At first, during the slow part, she sounds so mature that the judges are surprised that this is a kid singing. But as she builds it becomes evident she's a great singer who's made a great song choice.
Despite her young age, Kiara demonstrated a level of talent and stage presence that belies her years, wowing judges and viewers alike with her powerful vocals and dynamic performances. Watch the full video below and please leave us a Facebook comment to let us know what you thought!
Don't forget to hit the SHARE BUTTON to share this video on Facebook with your friends and family.