Paul Hunt is a comedy gymnast and stunt performer that has been entertaining audiences around the world for over 20 years. He is an expert at combining slapstick comedy with acrobatics and physical comedy to create truly unique and hilarious performances.
His performances are filled with daring stunts, physical gags, and audience participation that will leave you in stitches. He has been featured in numerous international festivals and shows and has even won awards for his unique performative style. Paul Hunt is truly a master at his craft and will leave you wanting more of his amazing and hilarious performances.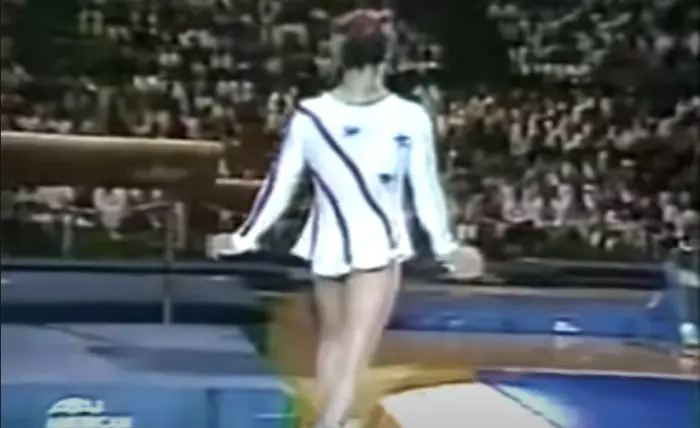 In this hilarious floor exercise routine from 1988, Paul plays "Paulette Hunsanova," one of the female gymnasts that are part of his routine. This performance was during a USA-USSR demonstration event, so his Hunsanova character was particularly appropriate.
One thing to remember is that the skill required to perform these moves without getting hurt is incredible. Plus his acting is hilarious–one commenter said, "He is so good at playing a little girl with all the silly mannerisms that you almost forget how good a gymnast he really is." Watch the hilarious video below and please leave us a Facebook comment to let us know what you thought!
Don't forget to hit the SHARE BUTTON to share this video on Facebook with your friends and family.