My jaw dropped down to the floor when I watched this video! It shows the one of the performances from the 2010 Acrobatic Gymnastics World Competition finals held in Wroclaw, Poland at the Hala Orbita indoor arena. The team featured here is the Ukrainian mixed pair team that consists of three talented women with a near perfect synchronized routine.
Acrobatic gymnastics, also known as "acro," is a sport that combines elements of gymnastics, dance, and acrobatics. It involves two base athletes who support one or two upper level athletes in a combination of balances, holds, and dynamic movements. The routines are performed in front of a judging panel and are scored on difficulty, composition, and execution.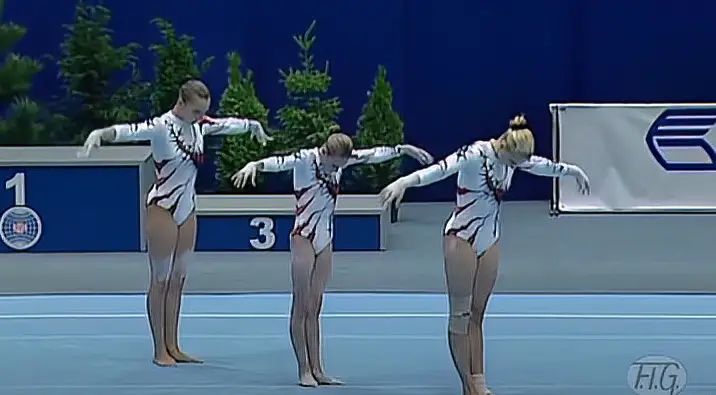 When they did a series of high flips and executed some enthralling balancing acts, I was trying not to blink, in case I missed something! What a performance! This routine placed third after Russia and the United Kingdom. I'm wondering how anyone could be better than this??
Watch this brilliant performance in the video below and please leave us a Facebook comment to let us know what you thought!
Don't forget to hit the SHARE BUTTON to share this incredible performance with your friends and family.