This is one of the more bizarre "Karen" videos I've seen and I'm not sure what to think about it. It ostensibly shows a white woman attacking the black woman holding the camera in a Victoria's Secret store. Once the white woman realized her rude and violent behavior had been recorded on video, she had some sort of weird breakdown.
Ijeoma Ukenta posted videos she took at the Short Hills Mall on Sunday, in which a woman identified in a police report as Abigail Elphick charges at her with her hand outstretched as if to strike her. When Ukenta was later questioned about the incident, she claimed the woman shoved her out of the way while she was browsing the lingerie section of the store.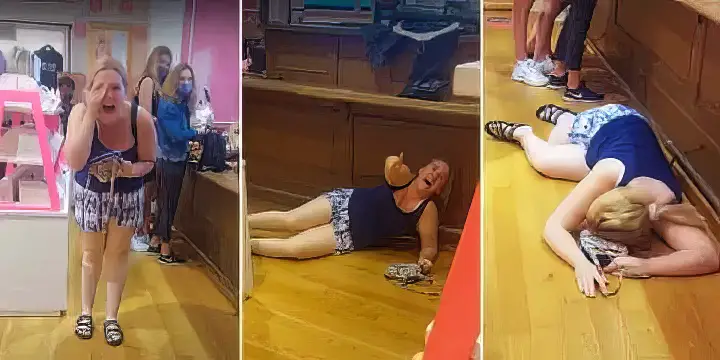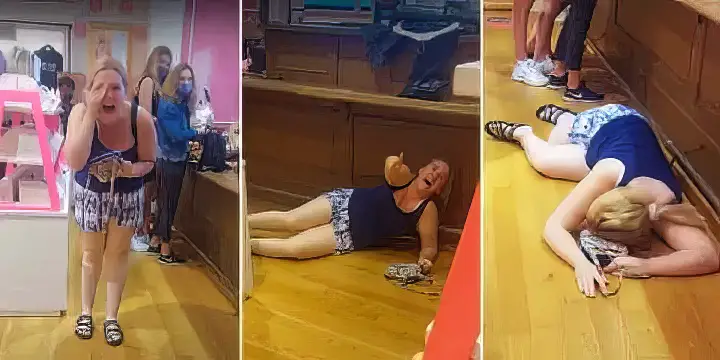 Ukenta began filming the exchange at this point and captured Elphick charging at her. However, as soon as Elphick learns of her recording, she goes into what can only be described as near psychosis.
Instead of leaving the store, Elphick screams and collapses in front of the Victoria's Secret cash registers, pretending to be sick. When she sees Ukenta filming her, she yells, "Get away from me!" as she pursues the woman. But that's not the end of it.
When Ukenta asks the mall's security for help, he states: "I don't know right now what you are referring to" So, the best thing he does is call the Millburn Police Department to give the unbiased decision.
This situation went on for quite some time. Please watch the remaining videos if you are interested (they are not in numerical order as some have been removed):
Ukenta went on to raise money for her legal defense through a GoFundMe page. According to its description, the fundraiser will help Ukenta hire "an excellent attorney," and as of the time of writing, it had raised over $104,550 (the original goal was $20,000).
Please leave a Facebook comment and let us know what you think of this strange situation.