Dealing with angry customers can be difficult and here's a video that illustrates just how disrespectful some people have become. Popular culture has even defined a word for difficult women customers who, for whatever reason, exhibit "entitled" behavior: a "Karen."
It seems like Karens always find a way to cause trouble for others–armchair psychology says they don't have empathy toward the people around them. They tend to do things recklessly, cause a scene and never realize they are the source of the problem.
This video shows how this woman threw hot soup in the face of a restaurant manager in Temple, Texas. The manager was as polite and nice as she could be. Despite that, the woman who was a nurse at a nearby medical facility was not considerate at all.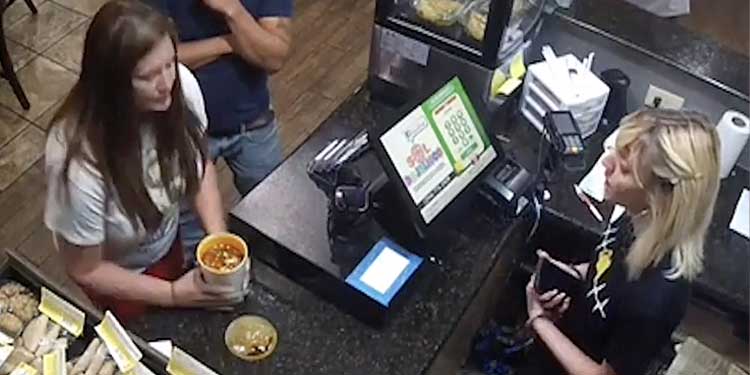 The saddest part is that the woman had called first to complain and the manager had offered to make it right. "I of course offered her refunds and was trying to get her either a replacement meal or just something completely different," said Janelle Broland, 24, the store manager.
Watch the full video below and leave us a Facebook comment on what you think of this woman's bad behavior.
Please SHARE with your friends and family!