Children are a bundle of joy. They are fun to be around, aren't they? You are guaranteed to have a good time when you are around a kid. They can keep you entertained for hours!
Kids are innocent and they often do things without really thinking about the consequences. Due to their curious nature, they don't hold back when it comes to trying out new things. If they see something they like, they just go ahead and do it. Just take, for instance, the little girl featured in the video below. This little lady is called Georgia and she only two years old. But as you can see, she is really bold.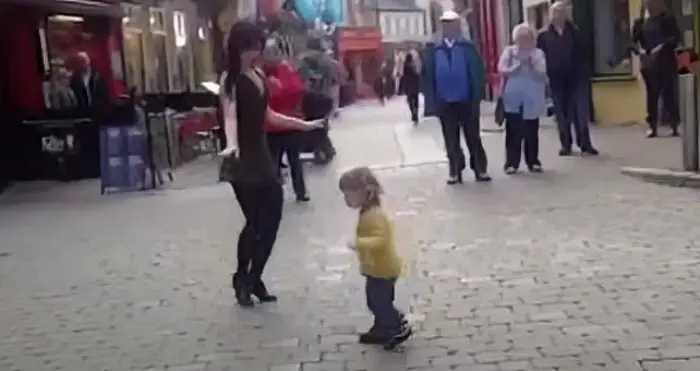 She saw an Irish step dancer in Galway, Ireland one day. Emma O'Sullivan was performing one of her routines out on the street. But when Georgia saw her, she just couldn't help herself from joining in. The little girl started imitating the dancer and what the camera managed to capture is absolutely adorable. Wait till you see it for yourself!
You are going to be smiling from ear to ear when you see the little girl approach Emma and try to copy her. Watch the cute encounter below and please leave us a Facebook comment to let us know what you thought!
Don't forget to hit the SHARE BUTTON to share this video on Facebook with your friends and family.