Jonathan Walker is a street busker from Leeds, England. The street is his stage and he gets to perform for a diverse range of audiences. Walker also has the chance to witness the unfortunate state of homeless people who have been forced to live on the streets. He has become familiar with many faces and he says that he wants to give them a bit of joy through his songs.
On New Year's Eve, something unexpected happened. One homeless elderly man named Bernard Davis rolled up to Jonathan in his wheelchair and joined the busker for a spontaneous street jam. They perform "Summertime" together and their incredible cover will leave you mesmerized for sure!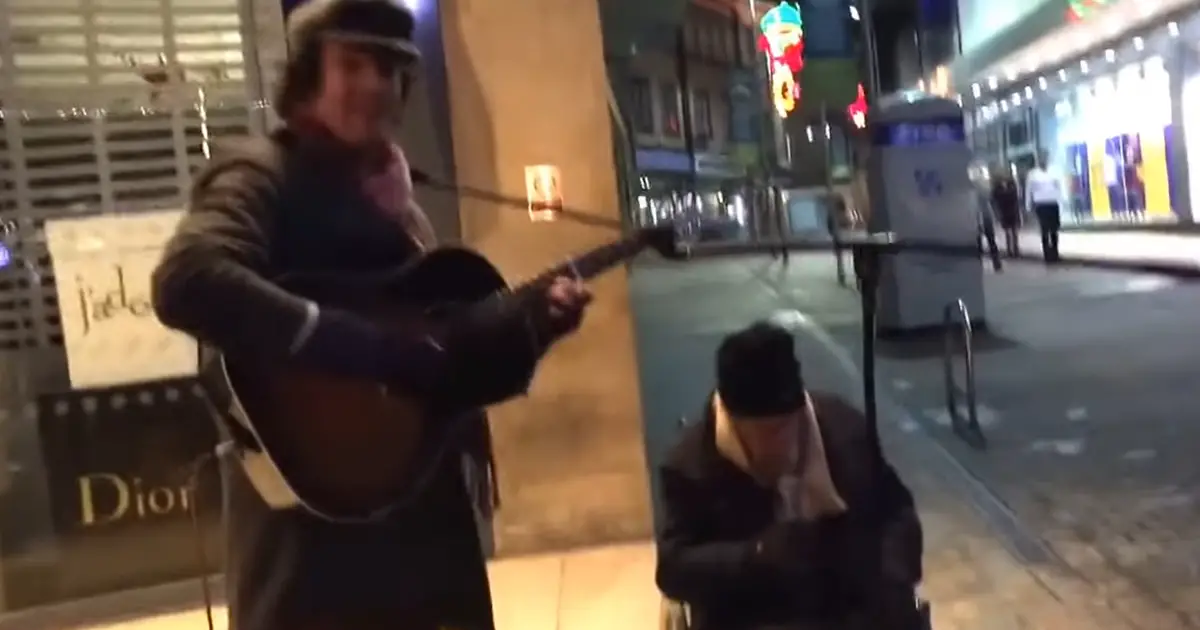 Watch their amazing performance below! Did you enjoy this? Be sure to share your thoughts with us in the comments section!
Don't forget to SHARE this amazing video with your families and friends!!