Jimmy Fallon has been entertaining the world with his talk show for a while now. It was only a few years ago that he invited John Cena to his show and they had a blast.
The duo is just hilarious. Upon people's love for the famous wrestler, Fallon found the perfect opportunity to invite him to his show The Tonight Show with Jimmy Fallon. John Cena performed in a special Christmas Mad Libs Theater. Both Cena and Fallon came together to put on a hilarious show for the audience.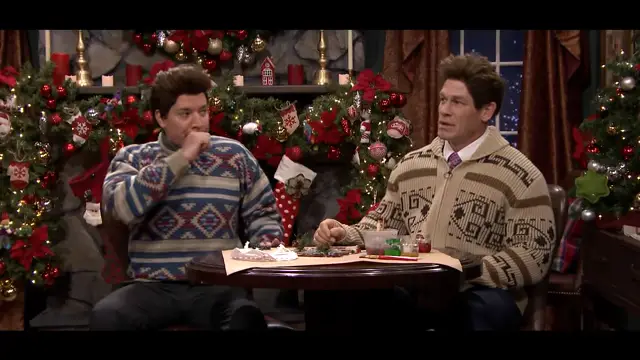 They were so funny that they not only entertained the audience but also themselves. John's hilarious side really amazed the audience. The two play a word game and come up with the most ridiculous and funny words ever.
Some of the words don't even exist and are totally made up. Watch the full video below!
Please SHARE with your friends and family!