Jimmy Fallon's show is one of the most popular late-night shows in the U.S. and this clip with Celine Dion shows why.
A regular feature on Jimmy's show is the "Wheel of Musical Impressions," where they spin a wheel that picks a well-known song and separately, a popular singer.  The guest is supposed to sing the selected song in the style of the selected singer and the result is usually lots of fun.
In this clip, Celine shows off her abilities by doing a number like Cher, and she and Jimmy trade impressions back and forth when the wheel lands on Michael Jackson.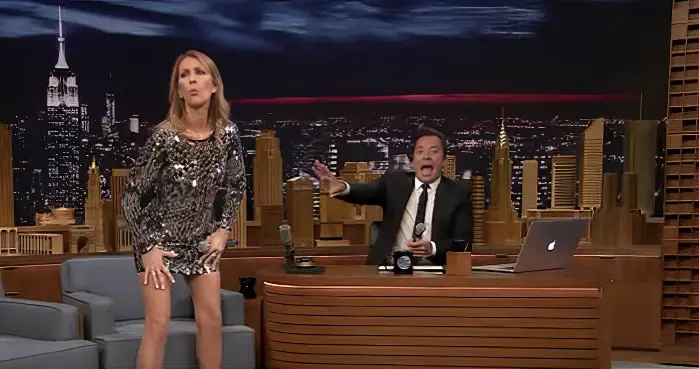 The real fun starts when the wheel lands on Rhianna. Celine gets up to show she can not only sing like her but dance like her too.  The audience loses it and Jimmy has to jump up to intervene.
This is one of the most hilarious episodes of Jimmy's show. Watch the full video below and tell us if you're a fan of Celine!
Please SHARE with your friends and family!