Well-choreographed dancing can be one of the most entertaining parts of a wedding. Well here's a video that wasn't choreographed in advance, but it shows a 9-year-old girl and her little brother's Irish dance routine that went viral on the internet. They were truly phenomenal!
In the clip featured below, the dance floor crowds around a 9-year-old girl dancing at her aunt's wedding reception. "Tell Me Ma", the famous Irish song being performed in this case by The Paul Moore Band, is the backdrop for her talented moves.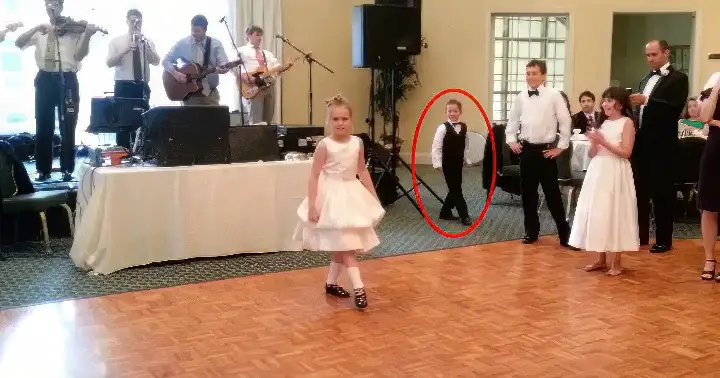 The cheers and claps keep getting louder with her moves. All the while, her brother Michael behind her on the carpet tries his best to match her moves.
A few seconds later, the band leader asks, "Who's going to join her out there? Come on!" Michael then eagerly runs to the dance floor. The music is so contagious. We even get to see Granny and another girl making an appearance! Please enjoy the fun Irish dance below and please leave us a Facebook comment to let us know what you thought!
Don't forget to hit the SHARE BUTTON to share this video on Facebook with your friends and family.