It is said that Elvis Presley and his ex-girlfriend Linda Thompson were still good friends after they split up. They shared some of their darkest thoughts with each other up until the singer's untimely death in 1977.
Thompson later admitted after Presley's death that while their relationship had been filled with love, the singer's downward spiral had become "exhausting" for her in the years following his death. When she opened up to Dean Z about her relationship with Elvis in a candid tell-all interview last year, the former beauty queen revealed a heartbreaking revelation he made to her.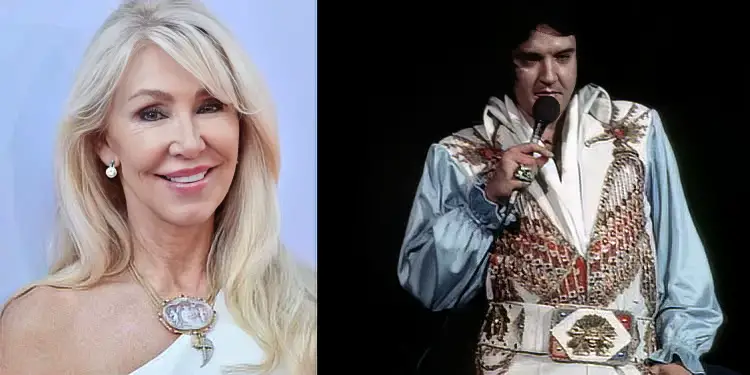 After Elvis divorced his first wife, Priscilla Presley, he began dating Linda Thompson. They'd met at a private movie screening and clicked right away. She was 22 and he was 37 when they met. Despite her desire to live a "normal life," Thompson and Presley's relationship lasted only four years before he broke it off.
"The year we shared sort of equates to 10 or 12 years in normal life. In a normal relationship, you go to work, you come back, you meet for a few hours, you have dinner, you go to sleep. The next day you're both off doing your thing," she elaborated. "With Elvis, it was so intense. It was so 24/7."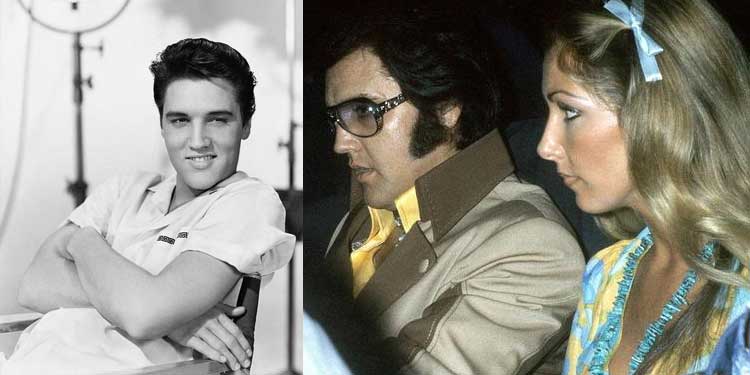 Thompson once asked the legend, when they were sitting and having a philosophical talk, 'What do you think is your worst flaw?" and after a few minutes of thought, Elvis said, "Well, I'm probably only gonna say this once, but I think I'm a little bit self-destructive."
Thompson recalled, "Once I realized that Elvis took sleeping medication and sometimes some other things that may be interacted with that. It was like having a newborn baby. I wouldn't sleep. I wanted to know he was okay. I would sit and watch him until he fell asleep and then I would get up all through the night."
She would sneak up to him at night just to check if he was breathing. There were many mornings the late singer would stop breathing and she had to call an ambulance. And it soon started to become very emotionally exhausting.
She added: "I was a young girl but it was still exhausting when you're not sleeping. And also just emotionally exhausting because this is a person that I loved more than my own life and watching him slowly self-destruct and not being able to do anything about it…"
Thompson eventually realized she "wanted more" out of life and yearned to be a mother as a result of Thompson's self-destructive behavior. Elvis died at age 42 of a heart attack about a year after they divorced. Lisa Marie Presley, his only child, was only nine years old at the time of the accident.
"Till the day [she] dies," Thompson wrote in her memoir, A Little Thing Called Life, about her relationship with Presley and their eventual split, according to Express. Presley's daughter called Thompson to inform her of her father's death and to offer comfort after he passed away.
Were you taken aback by Elvis' admission? Don't forget to hit the SHARE BUTTON to share this video on Facebook with your friends and family.