When you think of Michael Jackson, the first thing that hits your mind is pop music. He was known for his amazing voice and catchy songs. Not only that, but he made a huge impact with his unique dance moves. The world was not ready for the leaning that he did in "Smooth Criminal", or his amazing moon dance. One thing that you don't usually associate with the King of Pop is traditional Irish dancing.
Irish dancing is usually done to the music of a fiddle. It is much like tap-dancing but has its own techniques to it. But who says it can't be modern? One girl decided to blend together Irish dancing with Michael Jackson's music. The end result was absolutely amazing. The following video shows the talented little girl's stunning movers, and the crowd was totally blown away by her.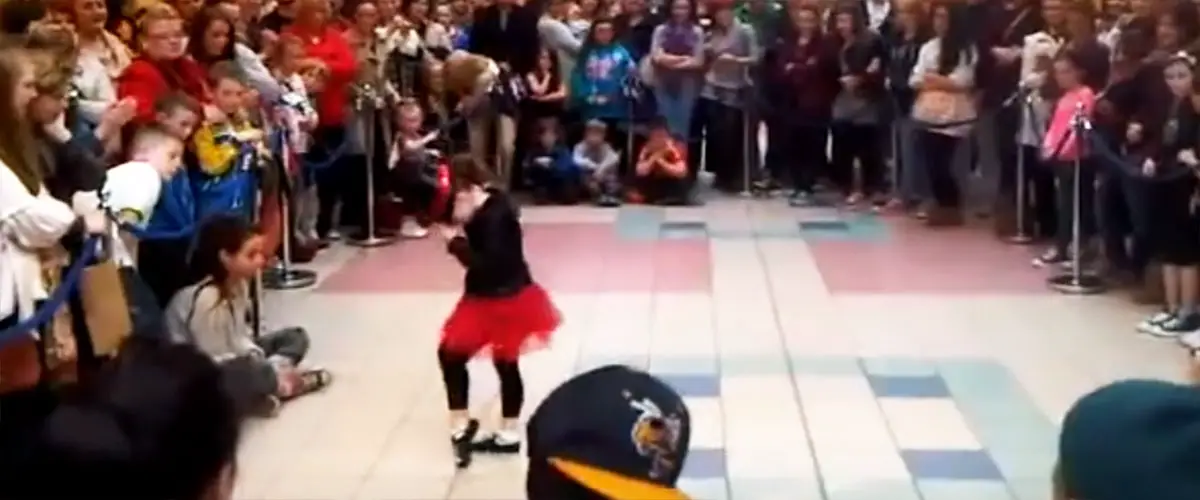 Meet Kate McCafferty. She might be tiny, but she is packed with energy and enthusiasm. She put on an amazing show at the Foyleside Shopping Center in Derry, Northern Ireland. The track she put on was a medley of Michael Jackson's greatest hits like "Thriller", "Smooth Criminal" and "Bad". She even looked the part with a fedora on. This little girl went on to show that the traditional Irish dance can even be blended in with a modern twist. Isn't she adorable?
Check out the full video below:
[ytvid id= "cE6f3rHimQw"]
SHARE this amazing video with everyone you know!