Dance is a form of art. Even those of us that do not really dance cannot resist a good beat. When we hear the rhythm start, we begin tapping our foot or bopping our head up and down. I am a very bad dancer, so whenever I see performances like the ones featured below, I can't help but watch in awe. The clip is surely going to take your breath away! You are going to be stumped when see this amazing routine for yourself!
Each country has its own culture. It normally includes different sorts of dances. Irish dance is probably one of the most amazing and unique dance styles out there. It has always been very famous. And its craze hasn't died down even to this day. Irish dance looks simple, but it isn't really. It is without a doubt one of the toughest dance forms to perfect.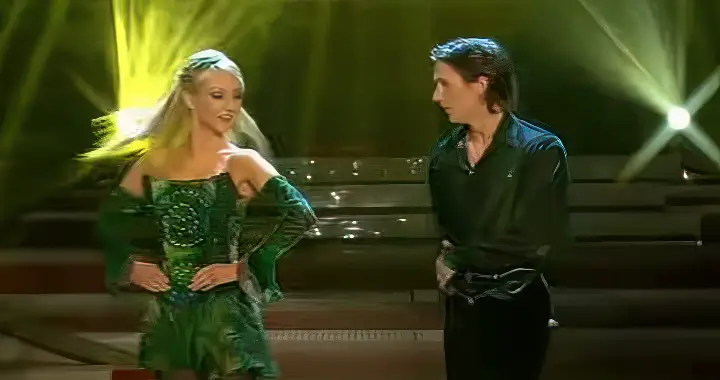 This clip shares the Riverdance stage show from 2009. The lead dancers are Nicola Byrne and Alan Kenefick, and as you can see, they did a really great job!
All the dancers are really synchronized with each other and their footwork is simply extraordinary too. You are going to be out of words when you see them dance! Check out this awesome performance below! Did you enjoy this as much as we did? Let us know what you thought about it in the comments section!
Don't forget to SHARE this amazing clip with your friends and families!