Whenever I try to train my dog, he makes sure to give me hell. I am sure all of you know how hard it is to train them. So whenever I come across well-trained dogs on the internet, it blows my mind. The following video features an amazing dog trainer and her brilliant doggie trio. Wait till you see what she can make her cute pooches do!
Emily Larlham is an extraordinary trainer who runs a dog training business in California and conducts seminars around the world. She started her career as a caregiver in a shelter before starting her own business. She is very skilled and she also looks like a loving trainer.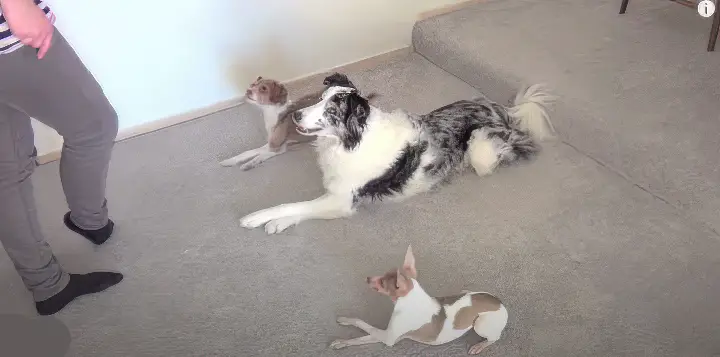 Emily's motto is "Dogs are the Best teachers". In this clip, she shows us the skills and tricks of three of her dogs; a Border Collie, a terrier, and a Chihuahua. You'll be stunned after seeing this!
Watch these amazing pups in the video below and please leave us a Facebook comment to let us know what you thought!
Don't forget to hit the SHARE BUTTON to share this brilliant video with your friends and family.