Great Danes are a majestic breed of dog known for their size, gentle nature, and friendly disposition. Often referred to as "Gentle Giants", Great Danes are one of the largest dog breeds in the world and can grow up to 32 inches in height. They are known for being laid–back and easy going, making them a great companion for families and children. But if you get on the wrong side of one of them, this video shows how it may not be pretty.
Dubai is a Great Dane in Oklahoma City, Oklahoma. When an intruder brazenly walks into his mom Tracy's home, Dubai mistook him for an unknown friend. While Dubai was inspecting this new scent, the man petted the dog. But, seeing him calm and loving, Dubai assumed he posed no threat. As a result, he let him in.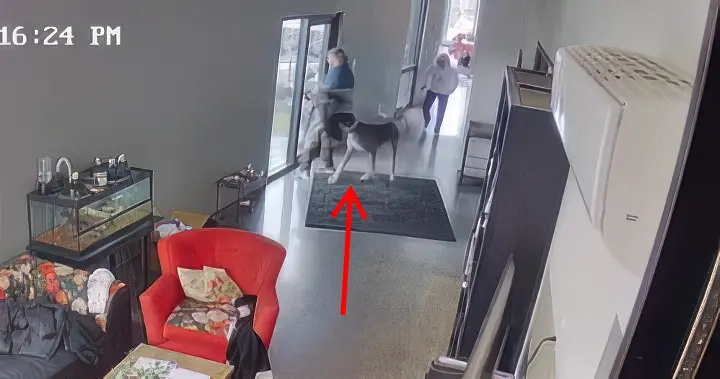 Dubai doesn't realize what's going on until Tracy comes out and notices the intruder. Dubai went into defensive mode after she screamed. He launched a barrage of snapping and barking at the man, chasing him out the door.
Shortly thereafter the police apprehended the man, which as far as Dubai and Tracy are concerned, was the best possible outcome. Watch the full video below and please leave us a Facebook comment to let us know what you thought!
Don't forget to hit the SHARE BUTTON to share this video on Facebook with your friends and family.