"The Voice Kids" is a singing competition for talented young performers aged 8-15, featuring blind auditions, battle rounds, and live performances. The show's format is similar to the original "The Voice" series, with celebrity judges providing feedback and guidance. It has been adapted and broadcast in many countries worldwide, providing a positive and inclusive platform for young people to showcase their musical talents.
"The Voice Kids" emphasizes music education and celebrates the potential of young talent. It has helped launch successful careers for many contestants, who come from diverse backgrounds and represent a range of musical styles. Overall, the show is a celebration of the power of music and the potential of young performers to make an impact in the industry.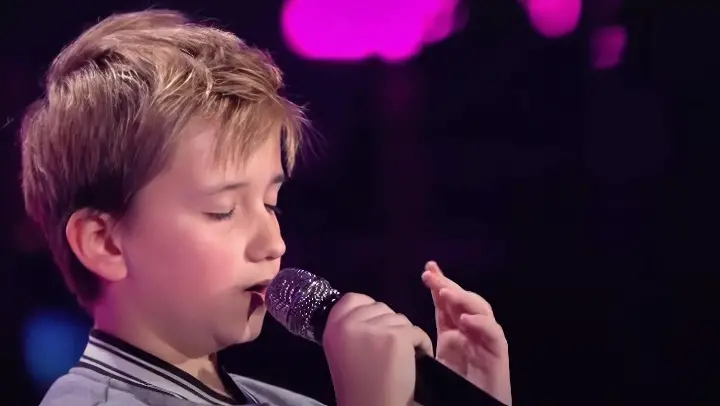 So when 11-year-old Nikolas stepped onto the stage of The Voice Kids – Germany, he knew there was tremendous potential but also tremendous pressure. Plenty of people had gone from that stage right into a music career, but plenty more had faded into obscurity.
So Nikolas made a great song choice: "Someone You Loved," the hit song by Scottish singer-songwriter Lewis Capaldi, released in 2018. The emotional ballad, co-written by Capaldi, explores the pain of heartbreak and the struggle to move on from a past love. And then he gave the performance of his life, turning four chairs and gathering over 20 million views on YouTube afterward. Watch the emotional audition below and please leave us a Facebook comment to let us know what you thought!
Don't forget to hit the SHARE BUTTON to share this video on Facebook with your friends and family.