When prison inmates rush from their cells towards a guard, we would typically fear the worst. In this case, they were exhibiting the best kind of behavior you can imagine–saving the guard's life.
Deputy Warren Hobbs was guarding a unit of locked-down inmates at the Gwinnett, Georgia, County Jail when he suffered a cardiac event. The inmates had noticed earlier that he didn't look well when he had escorted them to their cells. Later, when he collapsed, they started yelling and banging on their doors. The noise temporarily woke the deputy, which allowed him to unlock their doors so they could run to his aid.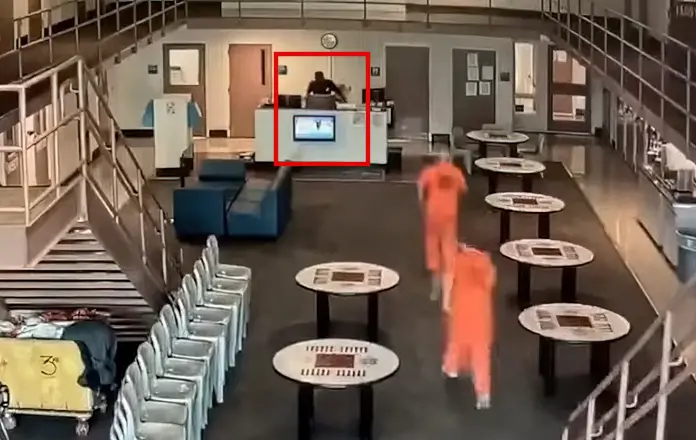 Afterward, the three inmates involved–Mitchell Smalls, Walter Whitehead and Terry Loveless–were humble and grateful they were able to help. "We didn't do anything for him that he would not [have] did for us."
Watch the video below and please leave us a Facebook comment to let us know what you thought!
Don't forget to hit the SHARE BUTTON to share this video on Facebook with your friends and family.