I've said this plenty of times: the Got Talent stages are full of extremely talented youth. Well here's a girl that proves she's talented in multiple dimensions.
13-year-old ventriloquist Ana-Maria Mărgean won Romania's Got Talent in 2021 at only 11 years old and, after watching this performance, it's easy to see why. Her story is amazing: she's only been practicing ventriloquism for a couple of years, she learned it by watching videos of Terry Fator online and her mother makes her puppets!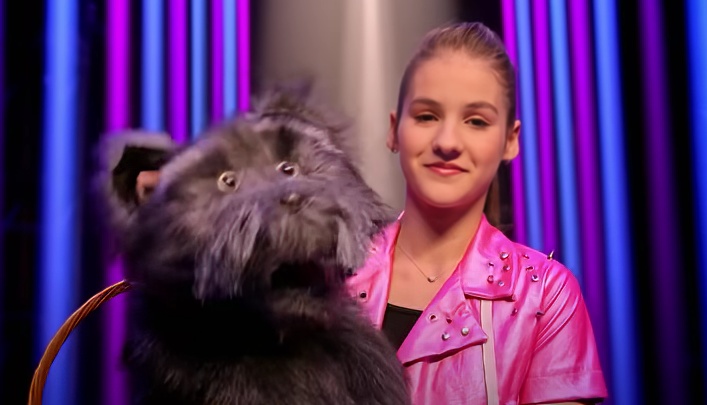 For her audition in the 2023 America's Got Talent All-Stars competition, she and her dog puppet perform a tongue-in-cheek version of Leslie Gore's "You Don't Own Me," a 1963 rhythm-and-blues ballad Gore sung when she was only 17 years old.
The judges think her performance was excellent. "You are really funny," Simon said, "and I really like your dog." Heidi was likewise impressed: "No wonder you won," she said, "you are incredible." Watch the audition video below and please leave us a Facebook comment to let us know what you thought!
Don't forget to hit the SHARE BUTTON to share this video on Facebook with your friends and family.