Sometimes even the best of us need help–and it's great to have friends nearby who can come to our aid.
Four-time Olympic medalist Anita Alvarez was competing in artistic swimming for the U.S. during the 2022 World Aquatics Championships. As the commentator notes, Alvarez "isn't just good at holding her breath, she can do it whilst performing a mix of swimming, dancing and gymnastics underwater." But just after her routine, Alvarez suddenly stopped moving and sank to the bottom of the pool.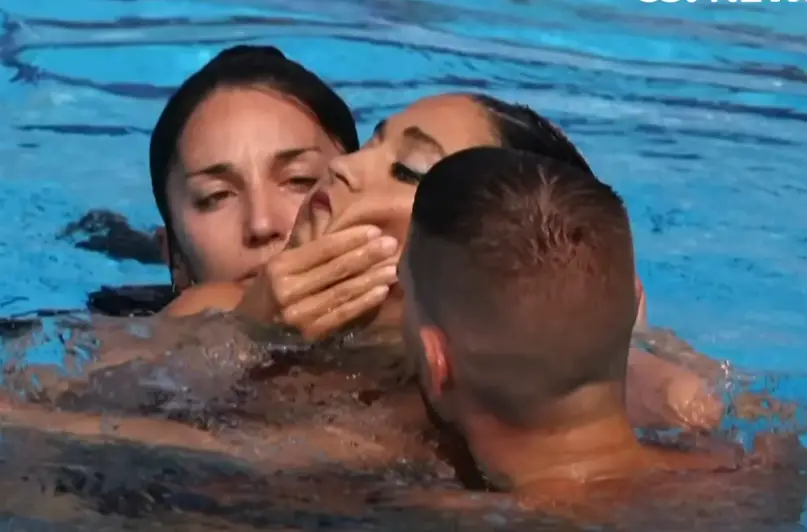 Luckily Coach Andrea Sanchez knew exactly what had happened with Anita: she had fainted and needed to be rescued immediately. Sanchez and a lifeguard pulled her out and she recovered. Wildly enough, this is actually the second time Sanchez has rescued Anita when she fainted in the water.  Talk about a great coach!
Watch the full video below!
Please SHARE with your friends and family!