Ice skating is an elegant sport that requires focus, courage and many hours of practice. Here's a woman that's got all the necessary skills, has put in all the required work and is now ready to show the world the results.
Mariah Bell, the 25-year-old ice skater from Tulsa, Oklahoma, is no exception. She is an Olympic champion who proved herself as a powerful competitor regardless of who she was competing with. This young girl has shown the world the poise and grace not many other skaters have in all these years.
This performance is the perfect example of what a competitor Mariah was. She's skating in the U.S. National Championships for a spot on the Olympic team and there is a tremendous amount of pressure to do well.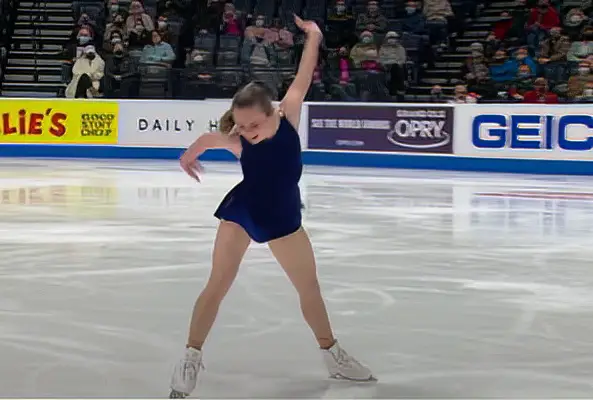 Mariah nails a triple-triple in her first pass, a move she had missed all week, and the audience loves it. She goes on to get the highest score in the entire short program, a 75.55, and later in the week won the free skate to place first in the overall competition.
Wildly enough, even though she was only 25, Bell became the oldest U.S. women's champion since Beatrix Loughran in 1927.
Watch the full video below and please leave us a Facebook comment to let us know what you thought!
Please SHARE with your friends and family!