Weddings times when some of the best memories are made. And the ring bearer in this wedding made sure it would be no exception.
At this wedding, the special person who stood out was a 17-month-old baby boy who had been selected to be the ring bearer. This little child is just so cute and wholesome. His video went viral on the internet for amazing reasons and the internet has already fallen in love with this cutie.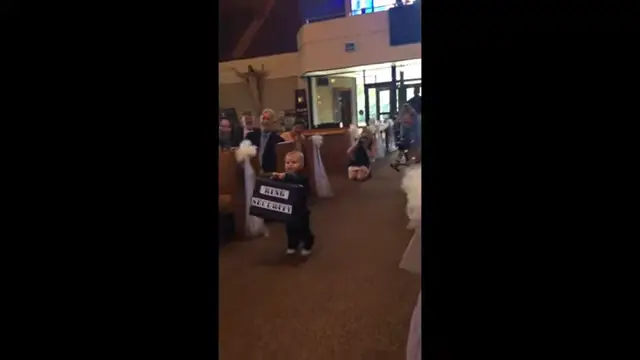 The cute boy has a suitcase in hand that contains the rings. This baby had protected the rings with everything he has and runs through the aisle when he is asked to give them to the bride and the groom. If this video does not make you smile to your ears, we doubt anything ever will.
You will love this for sure. Watch the full video below!
Please SHARE with your friends and family!