The following video features a heart-touchingly beautiful moment that is sure to bring a tear to your eye. Rosemary Clooney's "You'll Never Know" is a special song for Erin Solari's family. When her granddad Howard left for World War II, her grandma Laura sang it to him. And since then, it has been their love song. Laura is 93 and Howard is 92, and they have been married for 73 years now.
After all those years, it is now Howard's turn to sing their song to his beloved Laura as she rests in her hospice bed, making peace with her final days. The love between these two is so real and apparent and it seriously moved me to tears. They are both very lucky to have each other in their lives. Laura is still with her loving family resting peacefully at home. Her family along with the wonderful people from her hospice are taking care of her and making sure she remains as pain-free and comfortable as possible while she prepares for her nearing departure.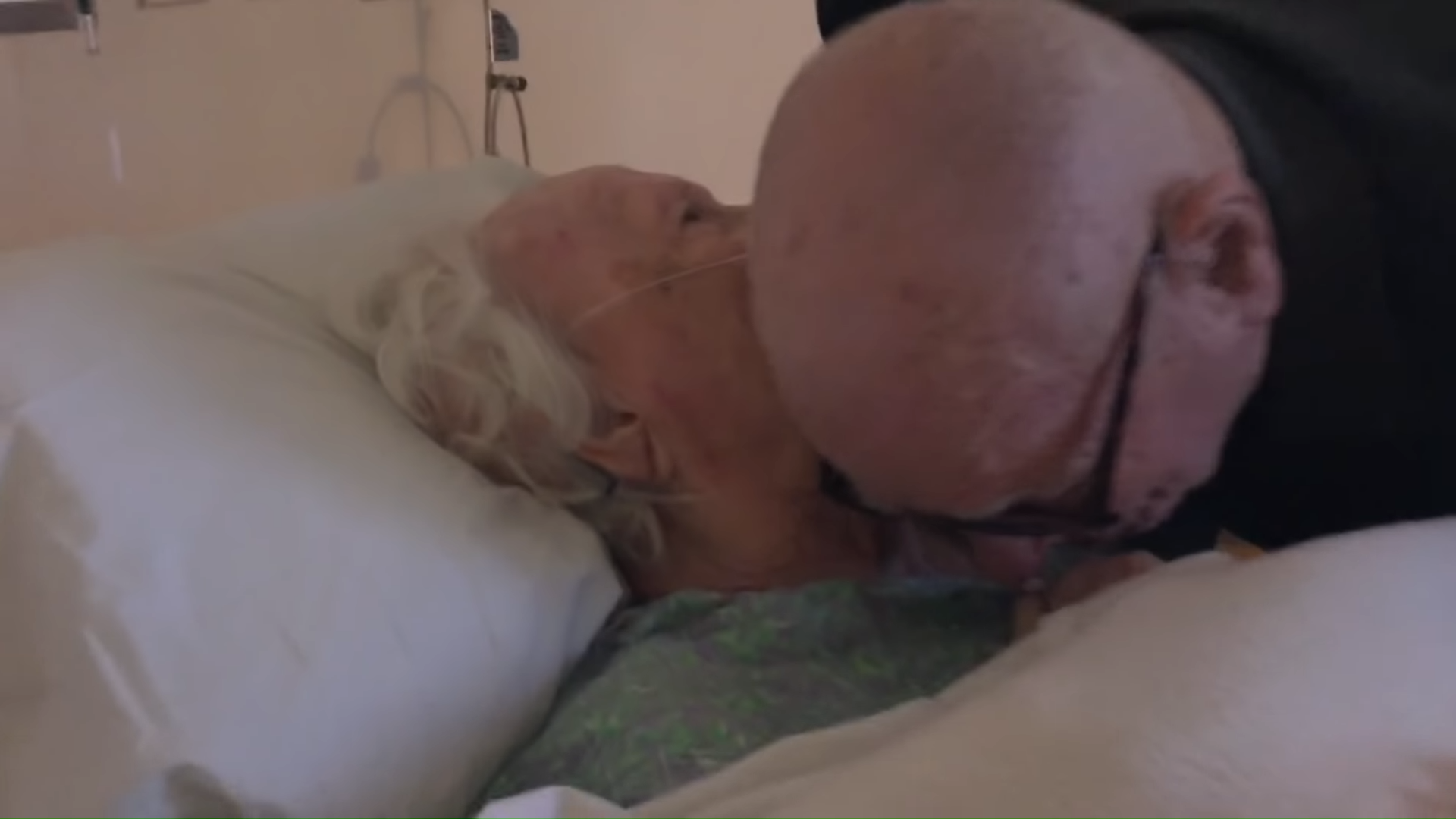 Watch this touching moment below. Ready your tissues as well! Don't forget to share your thoughts in the comments!
Please SHARE this tear-jerking video with your friends and families!