The following video features a heart-touchingly beautiful moment that is sure to bring a tear to your eye.
Rosemary Clooney's "You'll Never Know" is a special song for this couple. When Howard left for World War II, Laura sang it to him. And since then, it has been their love song. Laura is 93 and Howard is 92, and they had been married for 73 years when the video was taken.
After all those years, it was Howard's turn to sing their song to his beloved Laura as she rested in her hospice bed, making peace with what they thought were her final days. The love between these two is so real and apparent and it seriously moved me to tears. They were both very lucky to have each other.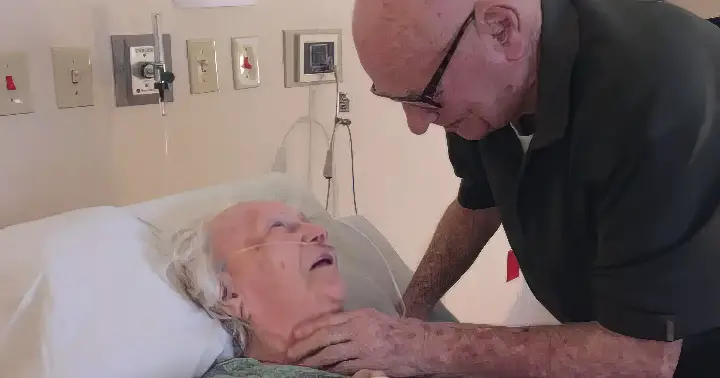 Strangely enough, Laura recovered somewhat after this video went viral and eight months later, Howard passed away before her. But she only lasted five days without him before she  too passed away.
Watch this touching moment below. Ready your tissues as well and please leave us a Facebook comment to let us know what you thought!
Please hit the SHARE BUTTON to share this video with your friends and family.