The majestic stallions of the wild have traveled the journey of life with us. However, you will be surprised to witness that they are more than trusty companions. They also like to indulge in fun activities.
With the viral trend culture, people have left no stone unturned. As being one of the closest buddies, horses have jumped on the bandwagon. From Blanco, viral dance routine to now this, I think they have done all the craziness we humans demand.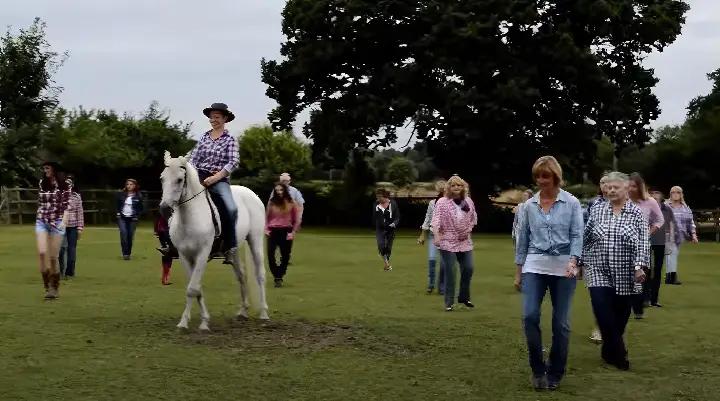 Needless to say, it's so satisfying to watch the whole scenario. Debbie Hogg, the owner of the beautiful horse, Chulo, shared this footage on Facebook. It's Chulo and a bunch of her friends showcasing slick line dance moves on a farm to Luke Bryan's "Country Girl."
The magnificent animal was an internet sensation as soon as the video was uploaded. With such a big smile, the group has stolen many hearts. The fans are showering the team with lots of love. Watch the full video below and please leave us a Facebook comment to let us know what you thought!
Don't forget to hit the SHARE BUTTON to share this video on Facebook with your friends and family.