Bulldogs are one of the most popular breeds of dogs in the world. They are known for their short snouts, stocky bodies, and friendly demeanor. They have a reputation for being good family pets, as they are loyal and protective of their owners. And I don't think they are especially known for it, but it also appears Bulldogs have quite the singing talent. 
Josh Groban's "You Raise Me Up" has always been one of my favorite songs. I wouldn't mind listening to it on repeat. I am sure many of you agree with me. And it seems we have another fan in our midst. A very special fan I must add! This pooch takes adorable to a whole new level when sings out classics alongside his owners.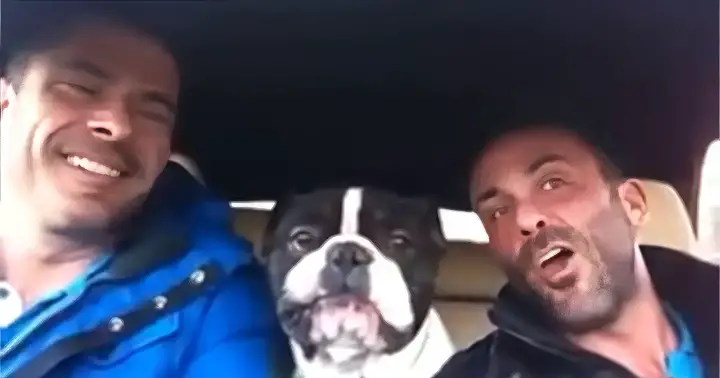 When "You Raise Me Up" started playing on the background, his owners immediately started singing. But this cute bulldog's reaction is what had me rolling on the ground. He will no doubt steal your heart from your chest with his adorable enthusiasm! I can't stop my smile right now!
Wait till you see this heart-melting clip from this fun trio. Watch the full video below and please leave us a Facebook comment to let us know what you thought!
Don't forget to hit the SHARE BUTTON to share this video on Facebook with your friends and family.