Blanco Brown is one of the rap artists who introduced a viral trend on social media. In the "Git Up" challenge, easy dance steps are combined with musical instruction. Hence, TikToker's were quick to recreate the video, including dads, cops, teenagers, and many more.
Such is our next team in the clip below. Adrian DeWolfe from Southern California and her beautiful mustang, "Toaster." Both of them jump on the bandwagon. Therefore, the internet is losing their mind over it.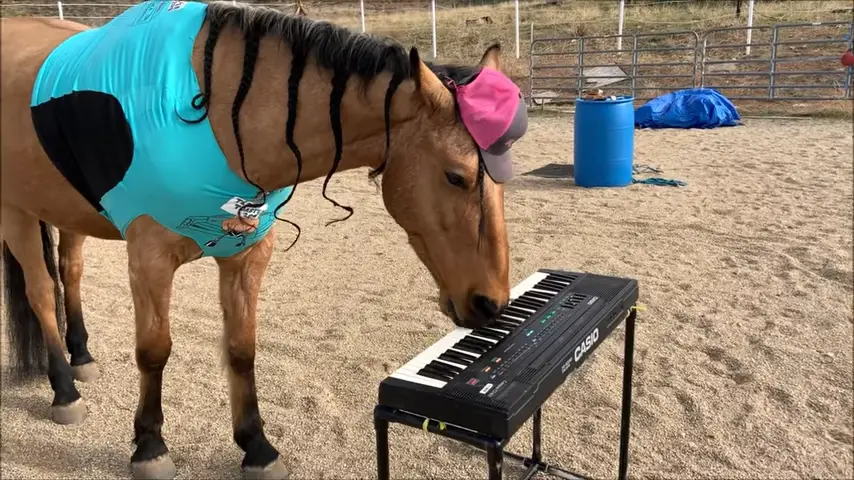 The majestic stallion is no stranger to dancing. Time and again, we come across different viral sensations. Initially, Adrian dresses her lovely horse. Furthermore, the mane was put on braids, giving him a more stylish look.
Finally, they step in the middle to show the world what they got. Little by little, they enter into the realm of music on the open farm. I hope you enjoy this fantastic dance footage. Please share your afterthoughts in the feed.
If this lives up to your expectation, do share this fun dance routine with your loved ones.