Dogs act like angels when they are around you. If they are well-trained, they rarely cause any problems! However, that may not be the case when they are left alone. Likewise, this particular dog owner was noticing that her bed was always a little rough when she came back home. This was surprising since she doesn't allow her dog in bed! So, she set up a hidden camera.
If your pet goes outside regularly for walks and playtime, it's probably not a good idea to let them climb up in your bed. Moreover, it's unhygienic, and you risk infestation and other hosts of problems. This Mom probably set the rules for these very reasons. Unfortunately, this mischievous pup breaks them all when he's alone.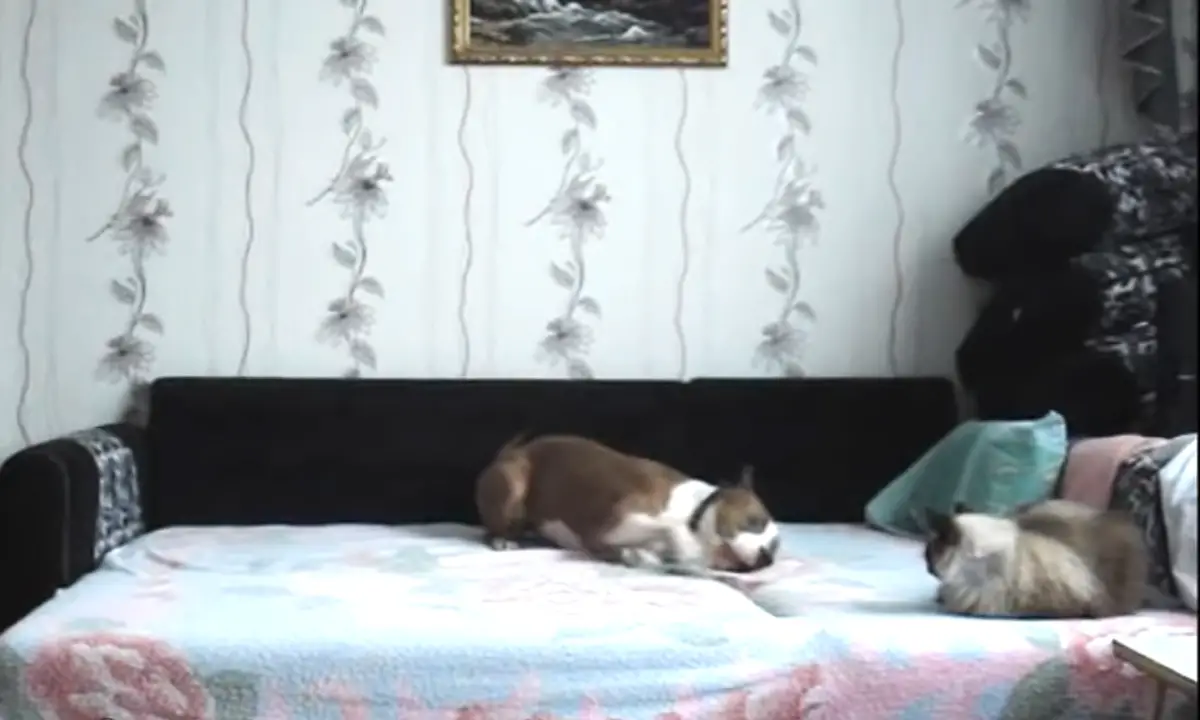 After Mom leaves, the doggo slowly makes his way to the room. Moreover, he looks at the cat who's sitting in bed peacefully and then looks around. And then he does the one thing he isn't supposed to! The brown and white puppy climbs in bed. But that isn't the end! The dog proceeds to have the time of his life, rolling around in the mattress. Furthermore, the naughty dog goes to see if the cat will now play with him just to get a slap instead. Watch his hilarious antics below:
And please COMMENT and SHARE!