You often hear complaints about professional athletes not being role models or not deserving of fans' praise. Here's a video that shows sometimes, they definitely are.
This clip jumps right into the action: a young fan who's maybe three or four years old waits in the hall to give the Atlanta Hawks players some skin as they run by. To their credit, every player does just what you'd hope–reaches out and slaps his hand. It's great.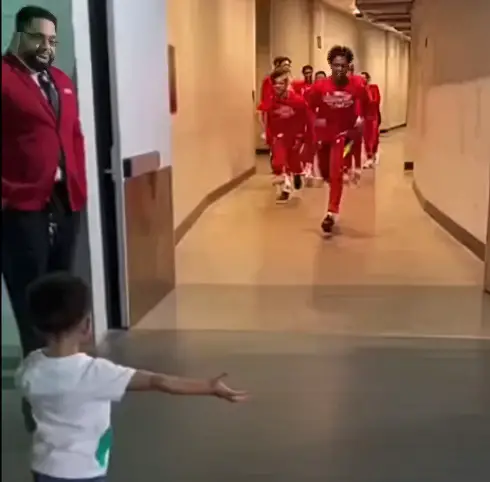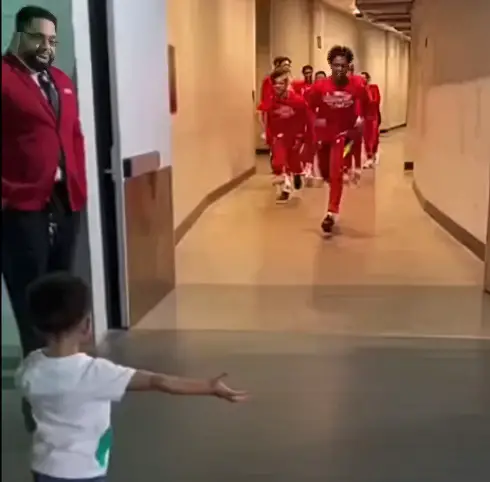 When it's over, the young boy is overjoyed and the security guard is pretty happy too–you've got to see their reaction!
Watch this heartwarming video below and let us know in the comments what you think of these pro athletes and their young fan.
Please SHARE this video with your friends and family!