Country megastar Garth Brooks has a lot of fans all over the globe. They come from all backgrounds, race, culture, and age. Over the course of his career, he has given us many wonderful hits. No wonder his fan base is so huge!
His concerts are also very entertaining. He puts on some of the greatest shows, while his audience sways to his brilliant skills. However, during one concert, Garth had to stop mid-performance when he spotted a homemade sign that totally caught him off guard. It was held by a bride-to-be who just wanted to get his attention. The sign read: "I postponed my wedding to be here."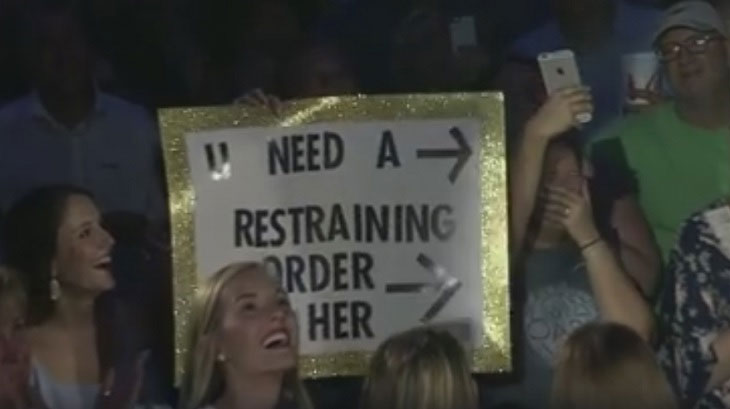 Garth read the sign out loud in disbelief. Then he looked at the woman and said to her: "You gotta explain this to me because I hope this sign is not true."
The maid of honor was standing next to the woman and she was holding a sign too. Her sign pointed at the bride-to-be and read: "You need a restraining order from her."
Garth and the rest of the audience got a good laugh out of the signs and even gave a special performance just for her and her fiancé, Ken, who wasn't present at the show. He sang "She's Every Woman" just for her.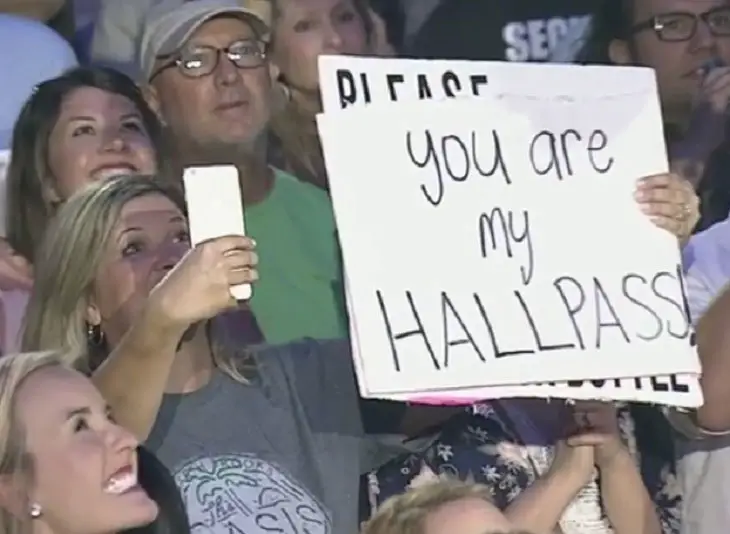 But in the middle of this performance, Garth started chuckling again. That's because she held up another sign that read: "You are my hall pass." He was laughing so hard that he nearly ended up in tears. Then he decided to change his tune. "I'm singing the wrong song for you then, honey."
Then he began singing a jazzed-up version of That Summer, a song about a teenage boy who found love in the arms of a lonely middle-aged woman. The crowd went crazy. Watch this funny interaction below!
Don't forget to SHARE this with your friends and families!