Here's a fantastic story about an abandoned, neglected dog that paid back its adoptive owners within a week–by saving their son's life.
Brutus was abandoned by its owner when she moved away from Tulsa and left him behind, fenced in a backyard in a house full of trash. Neighbors noticed the pit bull and mounted an effort to rescue and socialize it so it could be adopted.
After a long wait, a family finally showed up, including their 2-year-old son Jason. According to the mom, Amber, "It was just meant to be."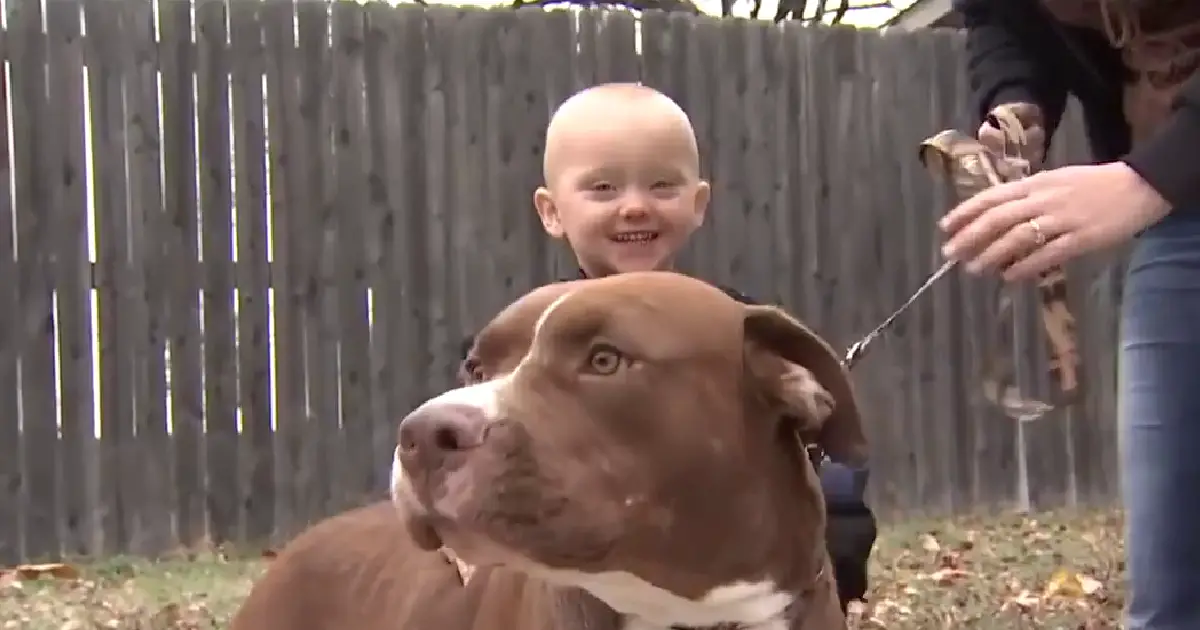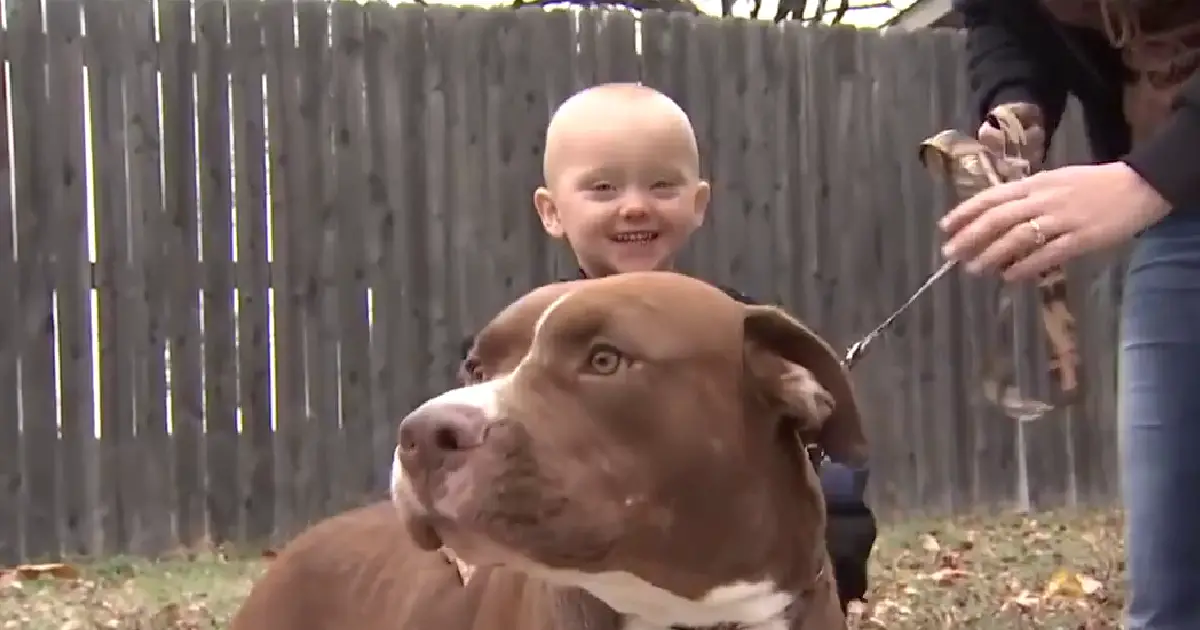 In this viral story, Amber tells the story of how she was sleeping about a week after they brought Brutus home and felt something hit her face. "He was trying to wake me up." After that, Brutus took her into Jason's room, where he was having a seizure. It turns out Brutus can sense them and multiple times, including that first night, has saved Jason's life.
We could not be more proud of this adorable pit bull, who is now a certified therapy dog. Watch the full video below!
Please SHARE with your friends and family!