OK, this is creative but this guy better be careful when there are kids around–this Halloween decoration might give them nightmares!
Here's a guy that obviously has ingenuity and pretty good mechanical skills. He creates a flying ghost from a remote controlled drone, a mask and white sheet. It flies around and I'm sure shocks quite a few people.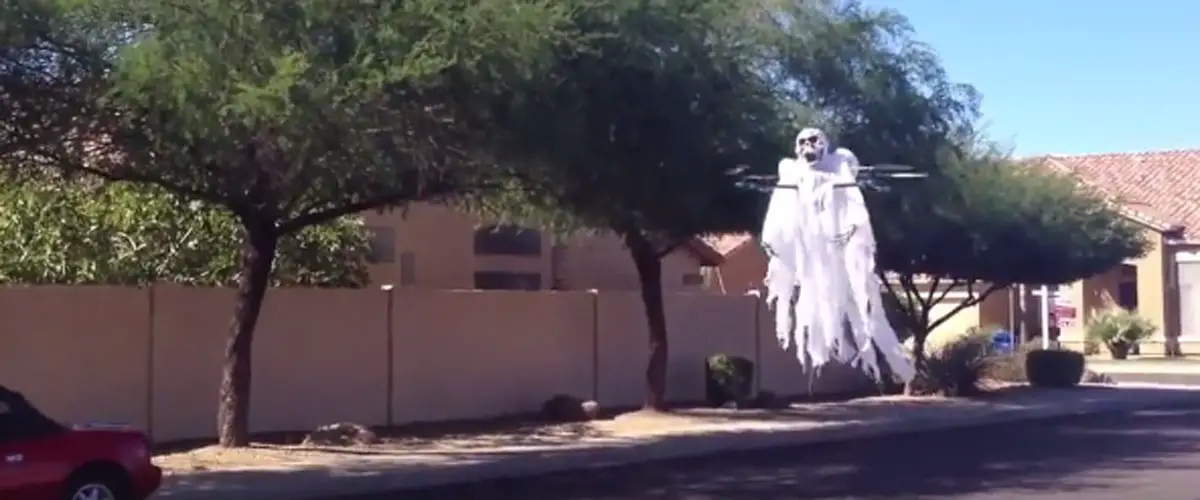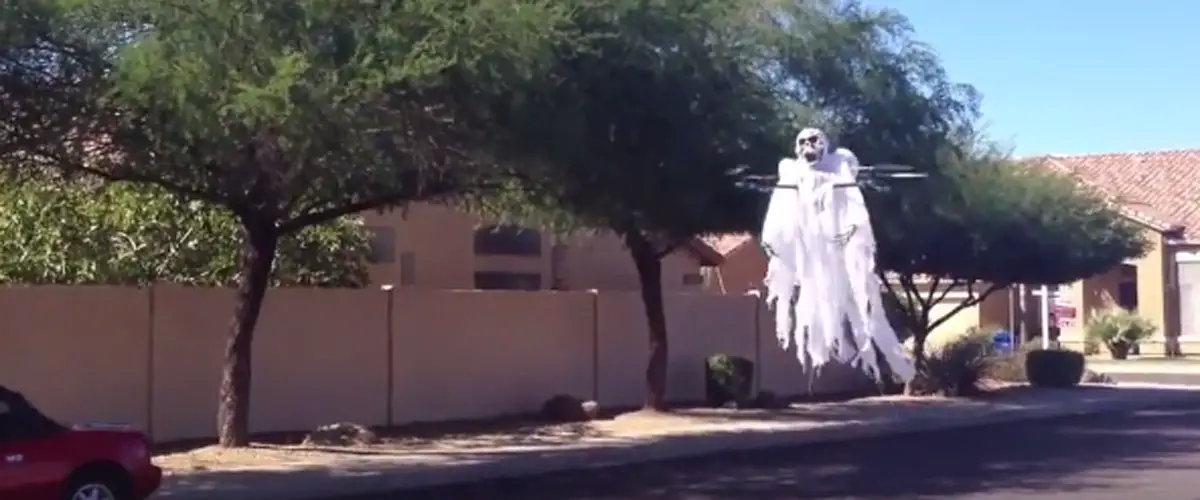 What we don't see but is far better to imagine is what this clever little device looks like at night. Can you imagine it coming toward you on the street if you couldn't see the drone's arms and propellers?!!
Watch the video below and let us know what you think if this man's creativity in the comments section!
Please SHARE this hilarious video with your friends and families!