Halloween is here and most of us have already started the decorations and preparing the costumes and buying loads of candies and chocolates. It is a fun festivity that is not only celebrated by kids, but by adults as well. Adults love Halloween just as much as little ones do. While kids go door to door trick or treating, adults usually enjoy pulling pranks on their friends. The video below features a Halloween decoration that just might give you nightmares!
Every neighborhood has that one house which goes absolutely crazy during the holiday season. Whether it is Christmas or Halloween, they do everything they can to make their house outshine the rest of the houses in the area. They spend countless hours on over-the-top decorations and intricate lights. These people really know how to get into the holiday spirit! Just take a look at this guy for example! He loves Halloween and he knows exactly how to scare his neighbors.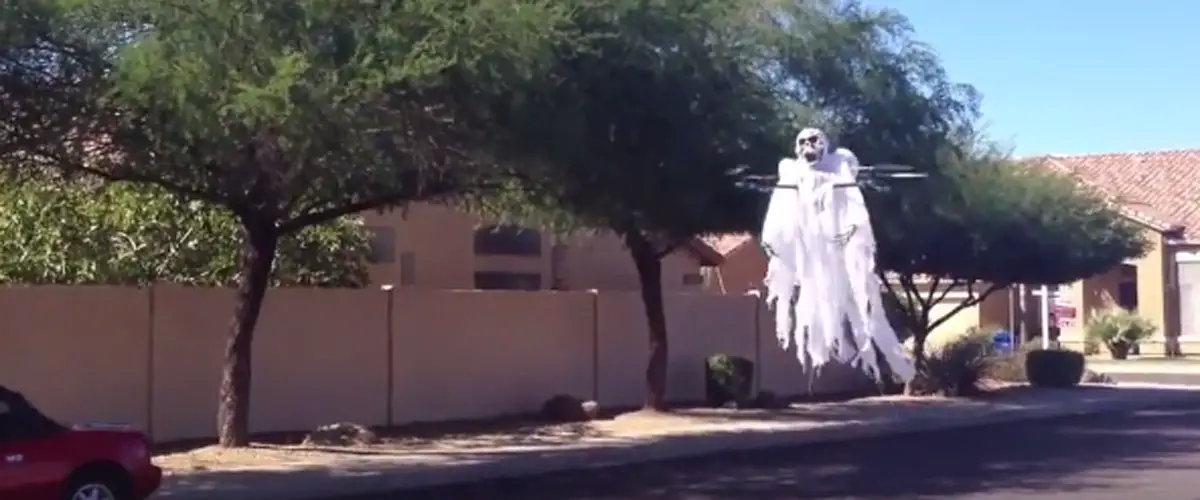 Everyone loves a good Halloween prop, but this guy went one step further and created a very spooky floating "ghost". He turned on his remote controlled drone and threw a mask and white sheet on top of it. The result is absolutely ingenious! I am sure people are going to be shocked when they see it.
Watch the video below! That is quite clever, isn't it? Let us know your thoughts in the comments section!
Please SHARE this hilarious video with your friends and families!
What do you think?