Halloween is a time of fun and happiness for kids and adults alike. There are candies, costumes, and spooky decorations that make this fall holiday like no other. Therefore, people put a lot of thought into these spooky decorations. From pumpkins to skeletons, everyone loves to see these fun and scary decorations around them.
This is what Milwaukee residents the Bucios thought when they adorned their front porch. The homeowners said that they love doing this to get the Halloween spirit in their neighborhood. Hence they put up lights, pumpkins, and the star of the show, two large skull ornaments. Unfortunately, two thieves came and stole these decorative skulls.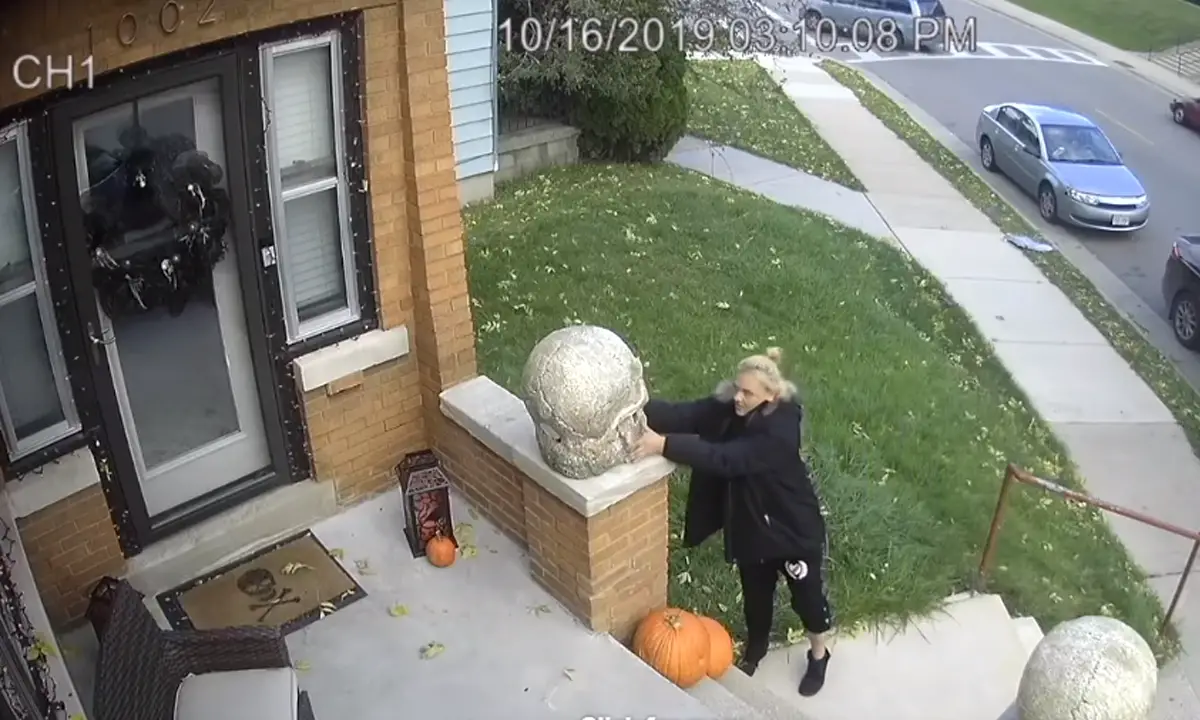 The thieves came in plain clothes in a minivan and swiped the two statues in broad daylight. There were even a couple of people who witnessed this crime taking place. The homeowner expressed that these embellishments were worth only a couple of hundred dollars. Above all, they are disappointed as the family lost their sense of security. The whole robbery was caught on camera and police are still looking for these burglars.
Watch to see if you can recognize the robbers!
Don't forget to SHARE this video with everyone you know!