Grumpy cat is an internet phenomenon that's been around for a while so you've probably seen a video or two. Here's a grumpy cat video that's absolutely hilarious and sure to make you smile.
According to Wikipedia, "Grumpy Cat" came to prominence when a photograph of a cat named Tardar Sauce was posted on September 22, 2012, on social news website Reddit by Bryan Bundesen, the brother of her owner Tabatha Bundesen. The cat had an underbite that caused her to look like she was angry and ultimately millions of posts, memes and images of her as Grumpy Cat were posted.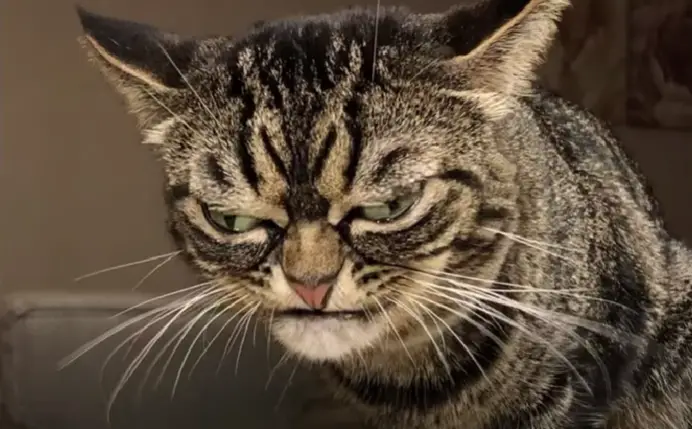 In addition to THE Grumpy Cat, there are hundreds of other cat pictures, videos and personalities based upon angry cats, like this one, that have been grouped into the "grumpy cat" (no capitals) genre.
I picked this from a lot of available happy birthday songs because it's clever, funny and short. I hope you like it and that you can share it with someone else who needs a laugh.
Watch the full video below andplease leave us a Facebook comment to let us know what you thought!
Please SHARE with your friends and family!