In the past decade, weddings have changed drastically instead of doing the traditional dance. The newlywed practice routines and put on a show. Not just that, sometimes it's the bridesmaid or groomsmen who bring the energy and fun to the after-party.
The bridesmaid and groomsmen make such a huge entrance on the dance floor attracting everyone else to the floor.
Kirk and Valerie exchanged their vows and officially sealed the deal with a kiss. As they walk to the postnuptial ceremonial celebration. Valerie is unaware of the surprise. Her newlywed husband Kirk is a dancer.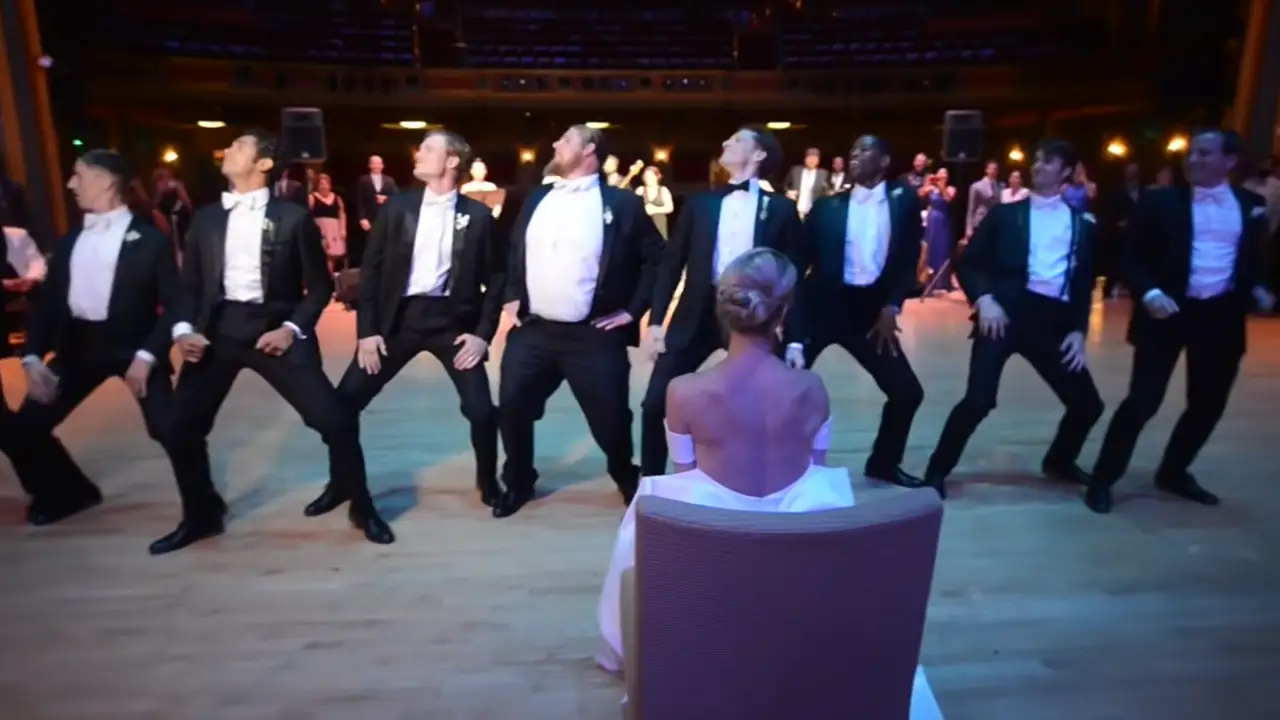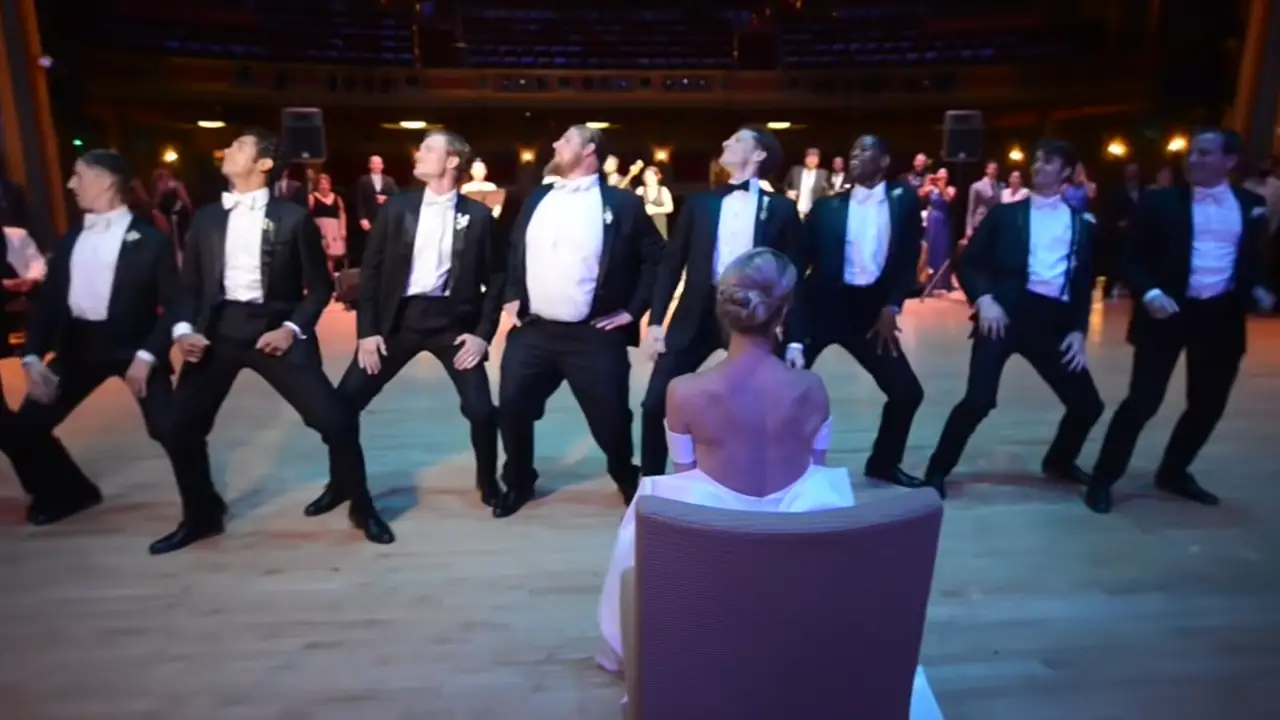 Hence, the husband decided to gather the groomsmen and put on a show for the bride.
Valerie is a ballerina herself! So she knows good dancing when she sees one. The gang begins from the famous number by Bruno Mars, moving on to the legendary Britney Spears. The whole performance is amazing. Their days and weeks of practice and patience have finally paid off.
Although the video from 2015, is still viewed to this day with over 23M views. Please press play and enjoy the musical performance. Do share your wedding stories in the feed.
If the clip was worthy of your time, kindly share it with your loved ones.