Wedding is an auspicious celebration in everyone's life, and we can share the happiness by dancing. Not only the bride's but the bridegrooms have also shown particular interest in dancing. With intense choreography and spirit of the groomsmen, they steal the show at a wedding.
Sean Rajaee, an enthusiastic doctor, displays his quirky moves to steal the heart of his bride. The bunch of guys groove around the stage and start the performance by playing famous Beyonce songs like, 'Crazy in love,' and 'Bootylicious.' The excitement continues as they switch to dance in the famous song 'I want it that way,' by Backstreet Boys. The crowd loses control as they started dancing in a Persian song wearing fancy fake mustaches.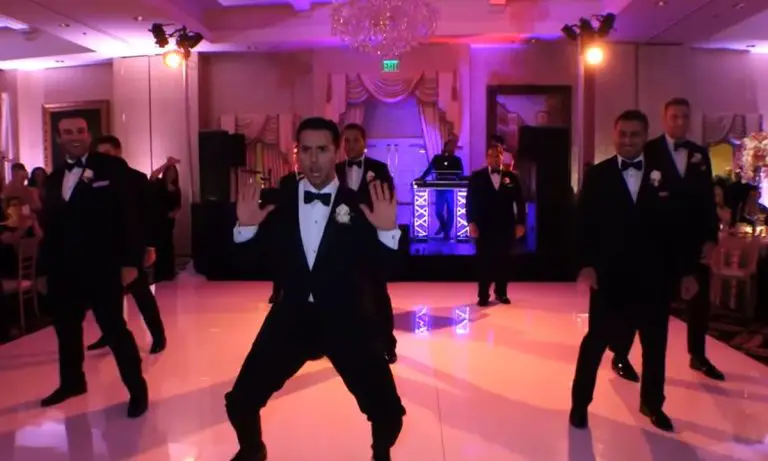 Lastly, they finish the performance by dancing in the relatable song by Bruno Mars named, 'Marry You.' The groom kneels and proposes to his wife with a rose while quoting the line, 'Hey baby, I think I wanna marry you.' The bride gives a warm smile to her to-be husband, and they embrace each other with a kiss.
The couple had an unforgettable memory of their special day, which will last a lifetime. The most highlighting part of the dance was the groom's expression. He makes sure the crowd feels his presence with graceful moves featuring all the favorite songs of the bride.
WATCH the video below:
COMMENT and SHARE the video of these amazing performers.