Life becomes difficult if your pets don't get along too well. It's especially hard if one of them is a dog and the other one is a cat. So, when Bagheera's mom decided to introduce a litter of kittens to him, she was a bit skeptical.
The kittens are so tiny that if the Greate Dane wanted to, he could smash them with one paw. However, the pupper was so calm and patient with the kittens. He sits there, clueless, wondering what these furry animals are.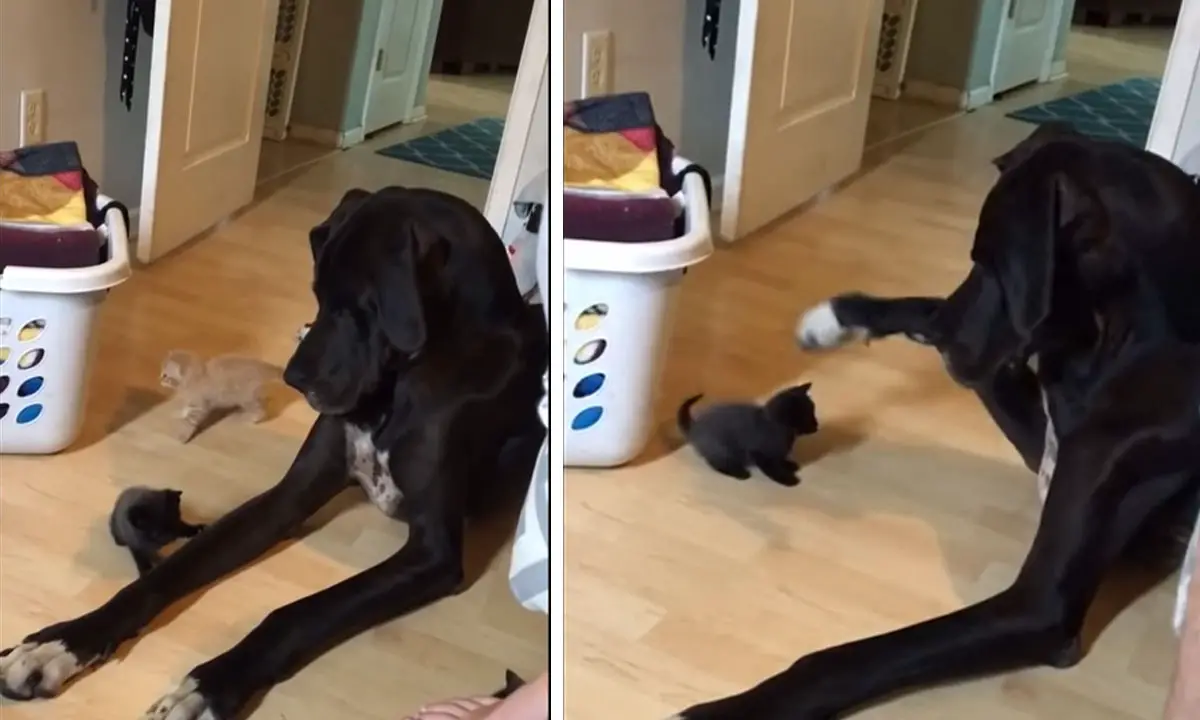 The giant dog watches on as the kittens hop around its paws. They play with the dog while he sits there, sniffing the kitties. At one point, the two have a stare-off as well. The adorable kitten wins the dog's heart as he starts patting them.
WATCH the adorable bonding between the giant and the baby kittens below.
COMMENT and SHARE if you fell in love with the two pets.