Donny Osmond is one of the most entertaining artists from the 70s. Osmond was only 5 years old when he made his stage debut for the first time. He performed at The Andy Williams Show. By 13 years of age, he had already released his covers of "Go Away, Little Girl" and "Puppy Love". He was considered as a very famous teen idol.
Donny also collaborated with his sister Marie, but the early 70s were no doubt his moment to shine. He had a passionate fan following and he was said to be one of the major heartthrobs of the decade, along with teen idols David Cassidy and Bobby Sherman. The video below features Osmond's performance on "Top of the Pops" Christmas special in 1972. He is singing his hit "Puppy Love".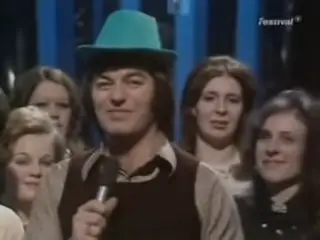 Watch this fun performance in the video below! Do you remember this? Let us know your thoughts in the comments!
[ytvid id="zI2hgm65WhE"]

Please SHARE Osmond's performance with all your friends!