The best thing one could have in his life is a good relationship with his parent. One has to be very lucky to get a parent you can treat like a friend. Well here's a dad and daughter that must have a pretty good relationship because they're posting internet dances together and the world is loving it!
Michael and Ali Hoffman went viral on the internet for the most wholesome reason. This dad and daughter duo loves to dance. In fact, Stevie Wonder is their favorite artist! This all makes sense when you see them happily dancing to a Stevie Wonder song, "Faith."
This song was written for the 2016 animated movie "Sing," and was nominated for Best Original Song at the Golden Globe Awards. Stevie's version also included pop superstar Ariana Grande (which probably had something to do with its popularity).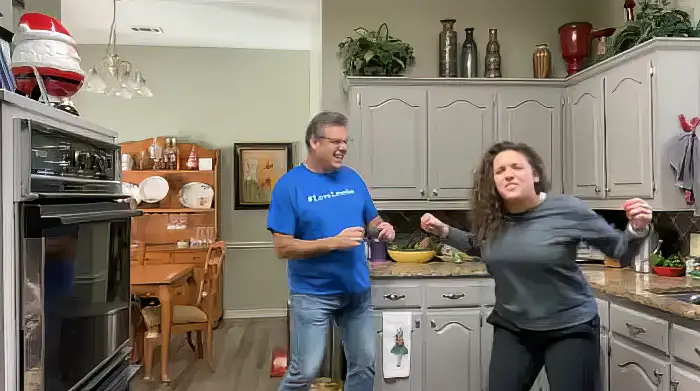 Well, we must admit there is nothing more special than a father and daughter relationship. and these two demonstrate that in a hilarious way. The dance is goofy–especially Mike's part–but it's fun and wholesome just the same.
The people all around the internet loved this video so much that it went viral in a very short time. Watch the full video below and please leave us a Facebook comment to let us know what you thought!
Don't forget to hit the SHARE BUTTON to share this video on Facebook with your friends and family.