When you live most of your life being the only pet, a new addition to the family is hard to accept. This video shows just such a meeting and, as a bonus, has a link below to an updated video where you can see how things eventually turned out!
Big, fluffy golden retriever Bailey loves its family. But when the owner decides to add adorable kitten "Simon" to the household, Bailey is not impressed.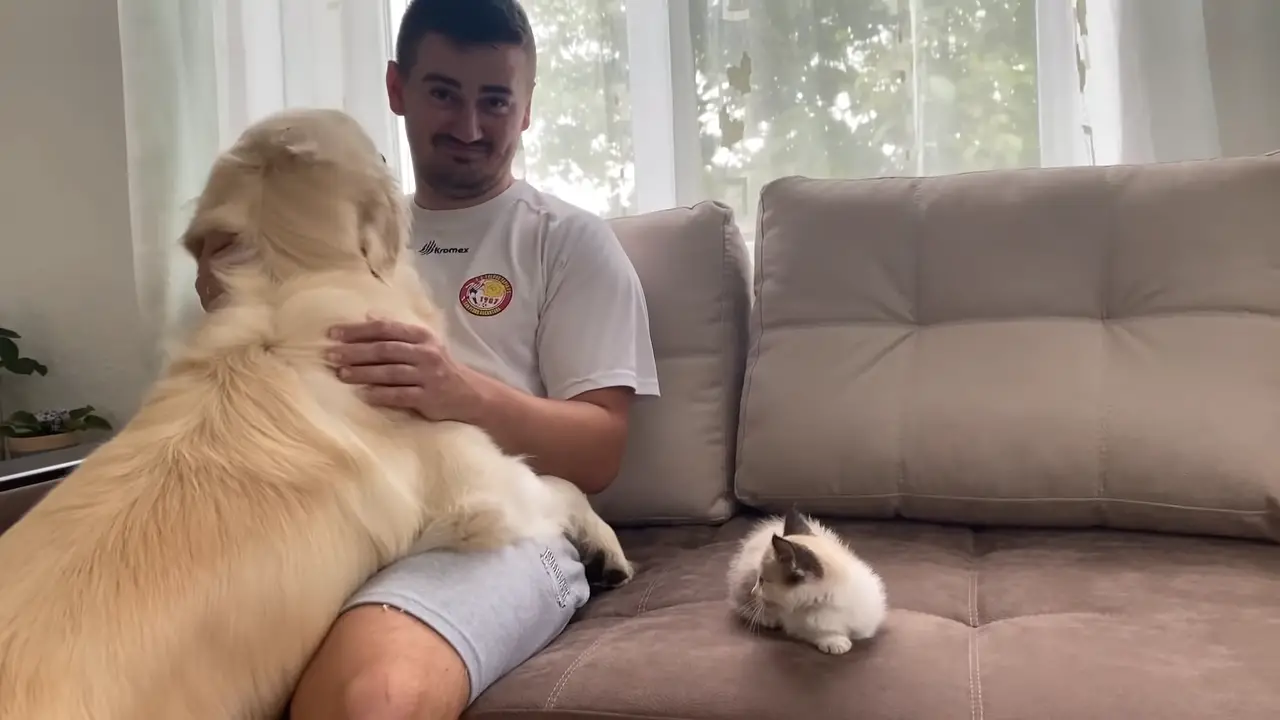 At first, Bailey refuses to even acknowledge the Simon's presence. He goes out of his way to ignore the new inclusion and takes the long way to get up onto the sofa just so he doesn't have to come into contact with Simon. Bailey is overjoyed when Dad finally shows him some love, but he's clearly not happy.
Watch this full video below to see Bailey and Simon meet, then keep reading below for an update!
Updated 2022 Bonus:
Want to know what happened with Bailey and Simon?  Take a look at this update!
Please click the Share on Facebook Button to share this heartwarming introduction of two pets with your loved ones.  And tell us in the comments how you like the update!