Cats and dogs are often termed as being mortal enemies. One of the reasons for this might be due to the difference in their personalities. Cats are more detached and reserved; even towards their owners. Whereas dogs, on the other hand, are very open it comes to showing emotions; whether it be happiness, or guilt, or sadness.
The video below features one of these differences. First, we see a dog teaching her puppy how to go down a set of stairs. The mama is really easygoing and she patiently guides the little pooch on how to descend. But wait till you see how the cat does it! This might be a bit exaggerated since not all cats are like that, but it is still hilarious to see!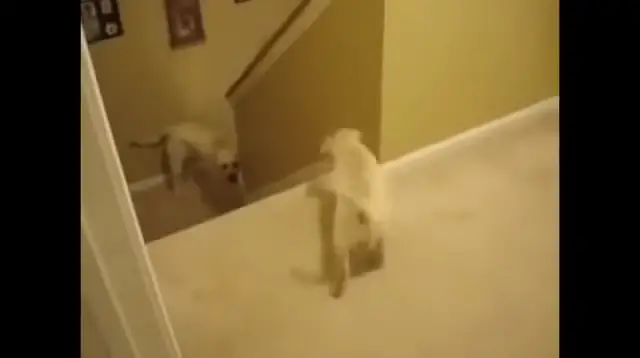 Watch this hilarious video below! Did this crack you up? Be sure to share your thoughts with us in the comments section!
Don't forget to SHARE this hysterical video with your families and friends!!