We as humans feel opinionated about almost everything, and art forms have been ground for mixed reviews. If you have had a chance to travel to major cities like New Orleans, Las Vegas, you are familiar with street performance's widespread culture.
The entertainers spend hours on hair, makeup, paint. As they resemble sculptures, they need to imitate every little detail. From the scarf that's on the air just the right amount to make the scenario more realistic.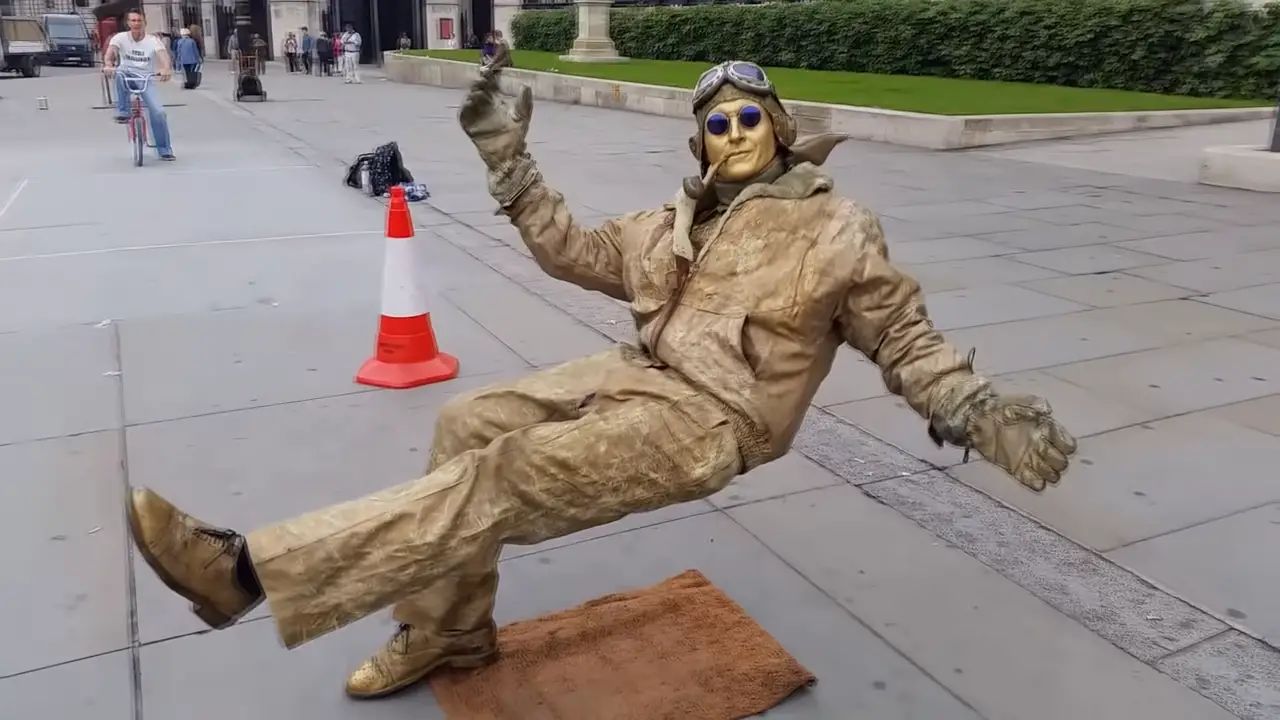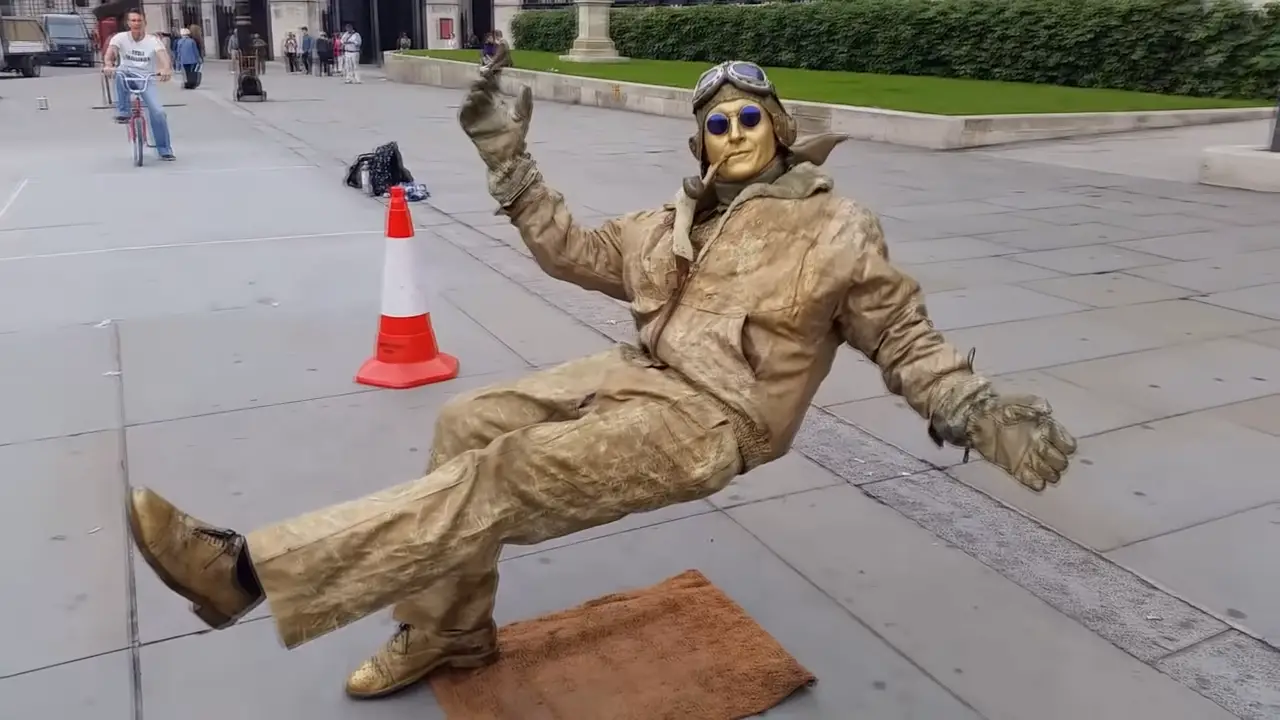 However, the reality is hardly the artist's focus. They tend to think out of the box. Hence, the living statues merged with levitation. The magical lift is nothing more than an illusion. If you don't spoil your experience, please don't read ahead.
In a busy street, the camera pans to the man whose face is covered in pain. Furthermore, he is getting his station ready. He then places an exoskeleton to help him levitate on the mid-air posture for hours. The artist then covers the bottom half with a mat. The remaining upward metal is meticulously placed inside his costume. What this does, is help provide him the needed balance. However, the whole process is praiseworthy and impressive. Please press play and enjoy this fantastic reveal. Do share your thoughts on this trickery in the feed.
If you enjoy watching this entertaining clip, kindly share it with your loved ones.